Description
Dungeon Grappling brings an entirely new level of excitement and fun to the oldest fantasy RPG. It's a better, more intuitive, more fun way of handling grappling in your game.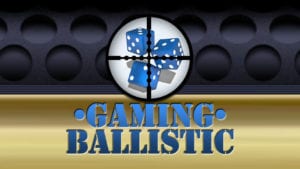 It was also Gaming Ballistic's first Kickstarter, and our first project. One reviewer noted that the only complaint – if he could even call it that – was that the artwork was so gorgeous he wished it were bigger.
Well, ask and ye shall receive!
The Art of Dungeon Grappling is a PDF-only product dedicated solely to the art that appears in the main book, expanded as much as can be accommodated in landscape format. Each page features an individual piece of interior art from the four artists in the book (Gennifer Bone, Juan Ochoa, Ricardo Troula, and Christian Villacis), with notes on how the image was designed and executed, as well as notes on how the game mechanics introduced in Dungeon Grappling apply.
Here's the kicker: hardly any of the money goes to Gaming Ballistic.
50% of the price of the item goes to charity: St Jude's Children's Research Hospital in Minnesota
35% of the price will be distributed among the artist themselves as a bonus for their work
15% goes to sales tax and overhead for the site and the blog
So this is a bit of an experiment, a kind of tip jar that will help the artists . . . and some very sick kids that can use your help.
There are four pricing levels
$10 ($5 Donation, $3.50 to the artists)

$25 ($12.50 Donation, $8.75 to the artists)

$50 ($25 Donation, $17 to the artists)

$100 ($50 Donation, $35 to the artists)