I'm a member of the Indie Game Developer Network. So when a member wrote that his Kickstarter was mid-swing, and a surfeit of real-life obligations prevented him from doing marketing for great justice (nod to Zero Wing). I offered to take a look at his product and review it.
The Book of Nouns
Well, yeah. The book contains about 80 different write-ups, categorized as landscapes; cities, towns, and buildings; events; people. There are twenty of each. There's typically a full-color photograph of the thing in question, and a few pages of writeup, in 6×9 format. Every entry ends with some thoughts on how to use the idea in play.
It's a straight-forward concept, and one might wonder if it's needed in the age of Google? I'll throw down an answer, which is that the world and it's history is a vast and unruly place, and in order to search for something, you need to know it exists, or be very clever in your search terms.
This book takes some places you might or might not have heard of, people who have done great things ("terrible . . . but great," to borrow a phrase, in some cases), cities and other events that make a place noteworthy, and then served 'em up to you as a jumping-off point for ideas.
Examples
I won't spoil it, of course. But there are some very interesting entries in there.
Son Doong Cave
Oh, megadungeons. Not real. Too fake. Too contrived. Could never exist.
Hah. Then you're not aware of Son Doong Cave – which I was not. Five and a half miles of caves (that's 2,900 10′ map squares, or if you do four squares to the inch for your graph paper, you're talking something like a map that's sixty feet long). And that's just the linear dimention. Some of the caves are 600′ wide and (more impressively, perhaps) 450′ tall, which is enough to easily support some pretty horrifying avian threats. Like dinosaurs. Just sayin'.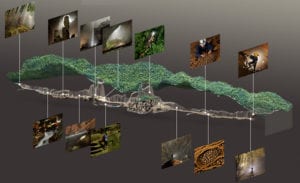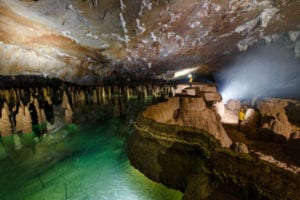 Tell me you can't see great encounters happening in here? Continue reading "Review: Archive – Historical People, Places, and Events for RPGs" →