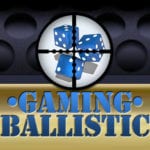 People on the SJG Forums still reference the work I did a while ago on bullet statistics conversion from real-world data. The fact is, the equations for weapon penetration did not change form 3e to 4e, and where there are some real issues with scaling weapons, the derivation of penetration is the same, and (more or less) the wound channel (damage size, bullet type) modifiers are the same.
So it holds up well.
That being said, I wrote it in 2002, meaning it's been kicking around now for more than ten years.
Yeah, I feel old.
I've tweaked it here and there, and added more cartridges where I needed them. Some sample results follow.
But for those who want the most recent version of the sheet I use myself, well: Here it is.
What rounds does it contain? Here's a list, with some stats.