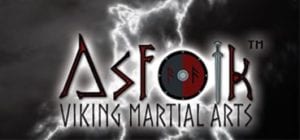 Like most seminars, this one was a bit of a blur. Not the least of which reason was that I'm new staff for Asfolk.
Asfolk? It's a group that is one of several that attempts to rediscover, train, and teach what is basically a lost martial arts style – that of the Vikings of roughly 700-1,000AD. There's not exactly – real or apocryphal – a fight manual that you can look at to discuss these particular forms. What there is, though, are the Sagas, such as The Sagas of the Icelanders, and the Poetic and Prose Eddas (available for free on Kindle; you might want to do some research on which translations are the best – I'd suggest heading over to the Iceland Reddit.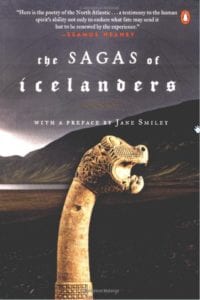 A word on these guys. I have been to many Reddits, as I'm sure you have as well. Mostly, the best way to get info from, say, an RPG Reddit, such as those concerning DnD, is to purposefully post something wrong, and let folks come and correct you, mostly in the most condescending, patronizing, and abusive way possible. Strip that out, though, and you get a pile of usually contradictory information that will most often advance your state of knowledge, though you must filter and sort yourself, like any good researcher should.

Not so over at the Iceland Reddit. When I had questions on Icelandic names and grammar, I got great answers, and they were not afraid to converse and amplify. There was no sniping or rudeness, just a genuine interest in helping me, even though my questions were about Dragon Heresy and "faux Norse" information rather than truly Icelandic history and culture. So it's woth a trip over if you have questions.
Anyway, our guests for the weekend included William Short and Reynir A., both of Hurstwic Viking Combat. We also had a guest from the Oakeshott Institute, as well as Darrell Markewitz of the Wareham Forge.
So, what did I do? What did I learn? Tons of stuff. Again: jumble. So I'll just write some things, and see what my memory jogs up. Continue reading "Viking Raid Debrief" →