If you've noticed that my posting velocity has slowed over the past few weeks, you can quite simply just blame David Weber.
On the recommendation of +Jill McTavish, since I'd complained that I'd read through most of my fluff reading that I do to decompress after work, she passed on to me the first five volumes of the series on eBook.
The series is basically Horiatio Hornblower . . . innnn spaaaace! And when I say this, I say it as someone who devoured every single Hornblower book that was available on eBook format that I could get my hands on. I also have read the Temeraire series as well as most, but not all, of the Aubrey-Maturin novels (think Master and Commander).
So if you get the feeling that I really enjoy the heck out of Age of Sail stories, you're not wrong. If you think that saying this is Hornblower in space is somehow derogatory statemetn, you are, in fact, mistaken.
In fact, I'm seriously considering taking my interest in Age of Sail action/adventure and doing more with it, from a GURPS point of view. I've had a couple chats with a few people in GURPS-world, and I'm sure I could do something I think people would like. Only question in my mind would be "Pyramid or e23," but I'd write it first, and then figure out the best venue. But there are enough foundations already out there that nudging them together into something workable for the late 18th century (or swashbucklers and pirates and Napoleonic naval awesomeness in general) feels like it would be more evolution than innovation.
Sorry for those who read my first version of this post and thought I wanted to wade into the Honorverse with some sort of supplement. While I could probably do such a thing, +Fred Brackin captures some of the mechanical issues in the comments section.

But back to Honor Harrington. There are a lot of books. The Wiki lists the ones written by Weber as full novels as follows:
I've barreled my way through the first nine books, and am currently starting War of Honor. I have lost far too many hours of sleep (I can only read at night) to this series. Weber has a nice way of blending deep interest in the characters themselves with plausible-enough military tactics, with a very nice depth of technology. It's not quite so in-your-face as a technothriller like a Clancy novel, but there is very clearly a deep, wide background of basically self-consistent tech.
Parting Shot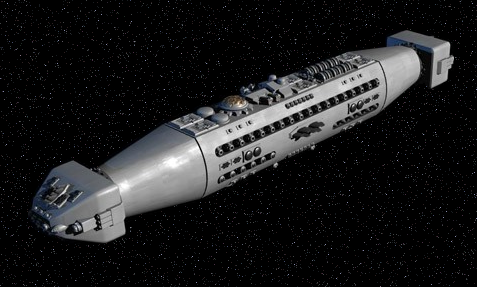 The Honorverse would make a very good RPG setting. It could certainly be done, and with tweaks to
+David Pulver
's SpaceShips system, done very well, in
GURPS
. I'd seen with a brief search that there might have been a d20 and/or WEG d6 version (the d20 version would leave me flat; the WEG d6 would rock on toast).
But boy would it be fun to take the
GURPS
ruleset and tech base, nab something like the Honorverse Companion,
House of Steel,
and start laying down the tech base and character archetypes. I think it would probably be a decision whether to do this as a Action! title, or a strict realism type. The overall high point values of the main characters would make me tend towards Action, but these guys are real people, even if Honor herself would be spectacularly high point value.
But that's why I've not been online as much as usual: when I'm not at work or being a dad, I'm curled up on the couch reading Weber.