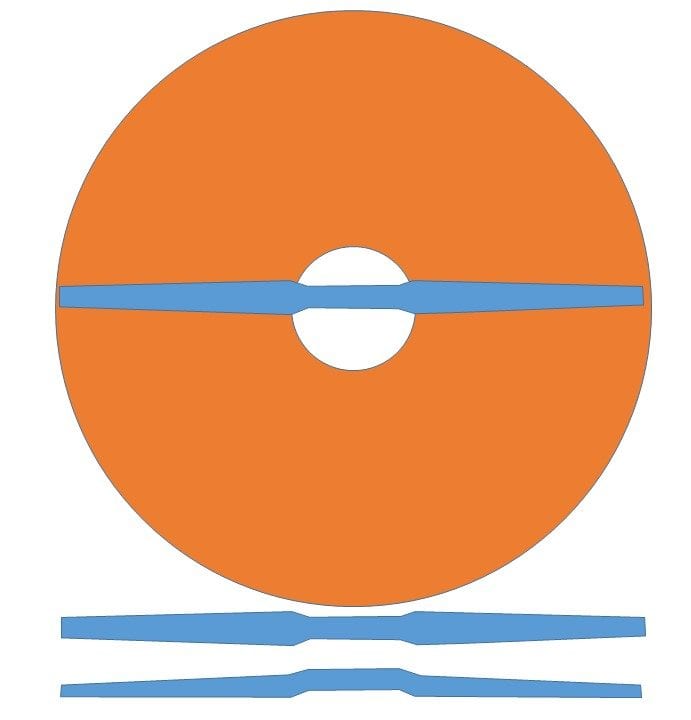 I finished thinning down the shield in Viking Shield, part 2, and then it was time to see if I could get the handle carved and attached.
I had started with a basic design intent – a tapered handle that would lift up a bit to accommodate my hand, and be slightly offset from the center so that the shield would rotate around my wrist rather than the center of the grip. My instructor provided me with a 2″ x 2″ x 36″ piece of basswood (which I cannot for the life of me find online or elsewhere; I think he conjured it), and started fiddling with concepts, and then just took the plunge and attacked it with a jigsaw.
I tapered the thing from left to right, making the roughly trapezoidal top-down look. Then I again cut a tapered profile from end to middle.
For the handle, I decided that I wanted to try something: I would leave the spine centered on the thickest part of the circle, but offset the handle by a bit by carving. It wouldn't be quite as offset as above, but it would give maximum reinforcement of the shield while accommodating the grip.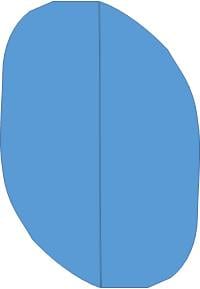 Then, I designed an ergonomic handgrip that would be friendly to grasp, and be symmetric so that when the shield gets reversed in my hand (which happens constantly), it would still be a friendly grip. It's got a large radius where it fits into my palm, and a short one where my fingers wrap around it, and then it's mirrored on the other side.
At my instructor's suggestion, I carved this into a piece of scrap first. It felt great. So, mission accomplished there, and it was time to finish up the handle. I used a hand-held drawknife for the rough shaping, and an orbital sander for finish.
Continue reading "Viking Shield – Part 3 (handle and assembly)" →