There is a comparative dearth of ritual spells in D&D5.
On the way home from work the other day I was thinking what would happen if any spell could be done as a ritual. Higher level spells would simply take longer.
yes, I do a lot of my noodling while driving. Oddly enough, I have not yet crashed or gotten at ticket, despite driving a WRX. Go figure)
Even the Ritual Master Feat only allows you to cast spells with the Ritual tag.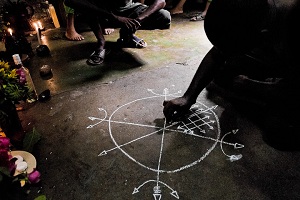 Anyway, here's the thought. You never want a ritual, even for a 9th level spell, to last longer than it would take to simply cast it and then take a long rest. You probably don't even want to come close to that. So 4-6 hours to cast a 9th level spell as a ritual is probably as much as you'd want to go. Even 1-4 hours for that upper limit might be pushing it.
On the low end, casting a spell as a ritual usually adds 10min to the duration to cast. So the minimum time to cast anything as a ritual, even for a 1st level spell, should probably be 10min – maybe a bit longer because this doesn't seek to overwrite the ritual tag, merely supplement. Let's say 20min is the lower end.
That would make a time-to-cast chart look like this, with entries for "fast progression" and "slow progression." I'm assuming a geometric progression, so each level is X times slower than the level before.
Spell
Level
Slow Cast
Fast Cast
1
20
20
2
30
25
3
40
30
4
1 hour
40
5
1.5 hours
50
6
2 hours
1 hour
7
3 hours
1 hr 15 min
8
4 hours
1.5 hours
9
6 hours
2 hours
Truthfully, though . . . that's not that interesting. If you can spare the time, you can cast anything fast. The "fast cast" progression doesn't really do anything for me. I'd actually almost rather have the rituals start at something like five minutes instead of 20, and then stretch to 6 hours.
That would look like the following. Each step is roughly sqrt(3) larger than the previous one, but the numbers are rounded for convenience. No one cares abut a ritual that's 48 or 50 minutes long; that's "about an hour."
Spell
Level
Casting Time
1
5
2
10
3
15
4
30
5
45
6
75 min
7
2 hours
8
4 hours
9
7 hours
Parting Shot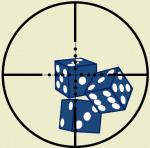 Ritual casting lets you trade time – a lot of time – for a spell slot. I
think
that the "use it right the hell now" aspect of combat spells will mean that is all this will do is let you ignore the expenditure of spell slots out of combat time for spells you already know, so long as you can afford the downtime. Sure, you
could
spend 15-40min to slow-cast
fireball,
but why would you? Are there situations that would make that reasonable?
Actually, there are. If you have time and the foresight to open up a combat with one big entry that doesn't use a slot, and can arrange the prep time . . . sure. That's worth rewarding.