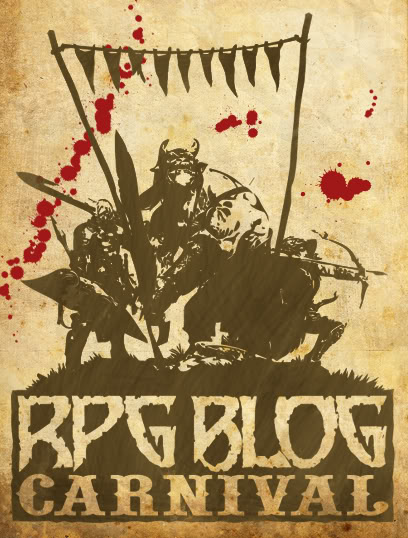 Welcome to Gaming Ballistic, March 2014 host of the RPG Blog Carnival.
The topic for March is "Virtual Table-Tops – Impact on Games and Gaming."
As I thought of my history of gaming, first playing with a single friend in 1981 or so (Dungeons and Dragons, of course), through the years I've played with groups from as small as 3-4 to as large as 15-20 (two epic campaigns, one d6 Star Wars, one GURPS).
The face to face dynamic was a staple of the pastime.
Then I got older, got busier, and my friends either moved away or didn't have time to play. As I became a parent – as did they – the face-to-face thing became implausible.
Now, I can play in a game every day, should I wish, with any number of people all over the world, via chat- or video-based games, often hosted on Skype, Google Hangouts, or within a program such as Roll20 or MapTool.
The topic for March, then is: what have you experienced with online/virtual table-top gaming?
What has it meant for you, if anything?
What do you think it means for the industry, if anything?
Will GenCon 2025 be an all-online virtual convention?
Online gaming a trivial flash in the pan?
More fun?
Less fun?
Best and Worst Online Experiences?
Personal requirements for a VTT?
Favorite VTT and why?
Let the blogging begin! Got something to say, link it in the comments.