A repetitive but useful introduction:
In previous posts I talked about grappling from the perspective of someone totally unfamiliar with the concept and application.
I proposed what is effectively a loose four-step model. Like all models, it's wrong, but hopefully useful ( "All models are wrong; some are useful." G. E. P. Box).
The steps (and the post titles) are:
Win
Along the way, I digressed into defending yourself from grapples and while grappling, as well as a very detailed look at the arm lock technique in the Basic Set/Martial Arts.
In this installment, we talk about the fourth and final step: achieving victory. Due to time constraints tonight, I'm only going to talk Rules-as-Written. I'll hit TG in a later post. Sorry.
That depends on what "I Win" means


A key decision here is to define victory, and if you're grappling, the goals are probably one or more of these four things:
Escape from a conflict
Immobilize your foe, either to keep him from leaving or to stall him
Incapacitate him and make him unable to continue fighting
Kill him. Dead. D-E-D. Dead.
Winning in the RAW
Given the binary grapple in the Basic Set, one might think that options to achieve the potential "I win!" state are limited.
Not really.
Escape ("Run Away!!")
Usain Bolt, not Barry Allen


The key to getting away, assuming that your foe isn't the Fastest Man Alive or something, is to put him down or away for enough time to turn and run away.
This can be done with technically non-grappling methods (see what I did there?) such as slams or shoves. A good hard push just might give you enough distance to turn and run, but ideally you give yourself a few seconds head start.
That's going to be grounding your foe while you stay upright, and that, in turn, will likely involve a posture change of some sort. This might be a simple takedown or sweep, a judo throw, or a throw from a lock. Takedowns have the advantage that anyone with ST and DX can try them, but the disadvantage is by RAW you go down with him, which is not conducive to running away.
A sweep might be better, and Sumo and Judo are excellent for that – plus you can do it with Karate or a two-handed weapon with Reach 2+. This gets your foe, but not you, to fall down.
A defensive Judo Throw is about perfect for this. You parry, throw him on your turn, and then unless he can acrobatic stand, you should get at least one turn free and clear to run. If you stun him, you get even more.
Immobilize


There are two versions of this, and one of them is a freebie under RAW: if you grapple someone and they are less than twice your ST, they cannot move away without breaking free. So depending on your ST, simply by grappling them, they can't move out of the space they're in. Because grapples are not mutual in the RAW, they cannot use Shoving People Around back on you (though you can try to move them).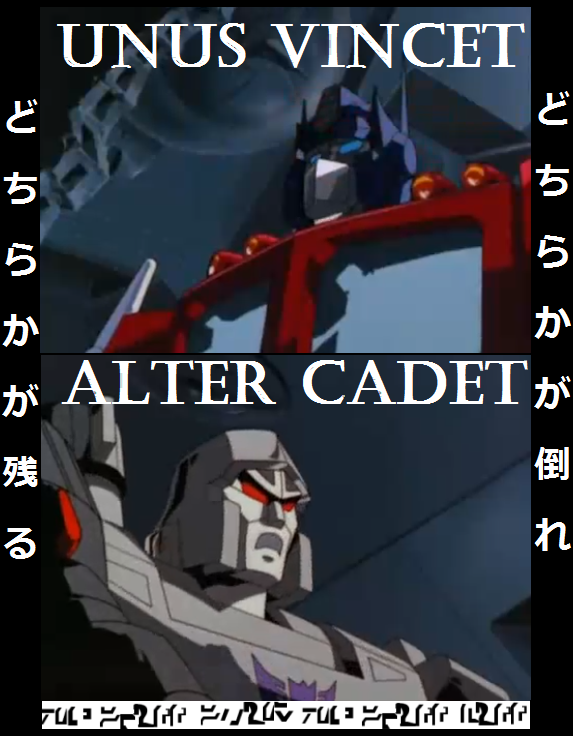 The other way to immobilize is the mother of all immobilizations: The Pin.
To Pin is to Win


Pinning – to me – often seems like a casual assumption, but one that's really a lot harder to bring off than you'd think. You have to win a Regular Contest of ST, for one. You have to be on the ground, for another.
Come back to this: Regular Contest. You have to succeed, where your foe must fail. I've heard that meme before.
Anyway, this can take a bit, but if it works, you get ten full seconds to act on your foe in any way you wish. He's helpless.
If you can do it, it's the standard "I win" button. Personally, I recommend always norming the lower score to 10, and multiplying the higher score by 10/lower score, instead of the three possibilities on p. B349.
Another pseudo-pin is to pile so many penalties on your foe that he can't roll. Applying pain, combined with a takedown, plus a grapple can hit with -10 to hit, and -5 or more to defend.
Breaking free, though, is a Quick Contest of ST, favored heavily to the grappler. So he can still try that, though Martial Arts does apply some of the good penalties to ST for this purpose as well.
Incapacitate


In this you're breaking stuff or stunning him.
Crippling Limbs


This is the old-timey favorite. Wrench Limb or Arm Lock to grapple and then shatter arms and legs. You can also do fancier stuff like piledriver or backbreaker. Cripple enough limbs and he won't be fighting you anymore.
Knockout, Stun, Unconscious
Choke holds are nice, because if your foe has the proper anatomy, you can do FP damage per second, which can put a foe out pretty fast.
Stunning a foe isn't truly rendering him incapacitated, but in GURPS it's darn near a close thing. No attacks, severely impaired defenses. Judo Throw is a good way to try this, but the HT roll means that it may not work
Note: this has actually been my issue with Judo Throw for a bit. It seems awesome, but my Warrior Saint, Cadmus, had "Judo Throw (defaults to Axe/Mace)" at a quite-high skill level, and he still managed to never throw anyone, and he tried. 
Backbreakers and bear hugs are another way to cause FP or HP of damage to incapacitate your foe.
The Right to Not Bear Arms
Finally, there's the minor variant of incapacitation, where you use your grappling skills to disarm your foe. This is a nice way to make a weapon fighter that focused too narrowly on "the pointy end goes into the other man" really question his skill choices.
Kill Him


This one's harder than it looks, but you can use Bear Hug to render your foe dead if you crush him for a long time and you're the right size modifier bigger than he is.
You can also choke him to death, though that can take a while. But once he's KO'd, you can just keep applying FP until HP come off, and go until a death check is failed.
Finally, there's applying damage through a head lock, Neck Snap, or throw from a head lock. Those last two do swing damage to the neck, x1.5 for location modifier, and is probably the most damaging move in GURPS using grappling skills.