I mentioned this yesterday in my Update, but I was on The Round Table with James Introcaso, and the podcast went live yesterday.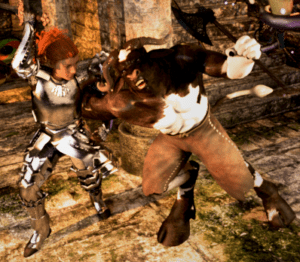 Wow. Just wow. Best Kickstarter day since the first week of the campaign, when my relatives were claiming "sponsorship" levels.
I listened to the edited podcast, and modesty aside, it's a good hour-plus of discussion about D&D, the merits of Fifth Edition, some GURPS in there – specifically the merits of Steve Jackson Games as a fairly upstanding corporate citizen – for good measure, and a whole lot of Dungeon Grappling and even some Dragon Heresy.
It's worth the listen. And judging by the response to the program from my pledge levels, James allowed me, and assisted me, in making a compelling case for not just the why of Dungeon Grappling, but the "how" seems to be getting out there.
So: thanks to James for having me, thanks to y'all for listening, and I really hope to go back on again. On any topic. Because fun.