So, things got interesting this past Tuesday after I threw down my last post about ST and HP and whatnot.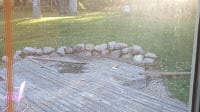 I was doing some yard work in the backyard, removing a large cluster of thorny plants. My intent was to kill them permanently by burning them down at the root. The only fuel on hand I had was gasoline, and since I'd seen gas fires before, I didn't think much of it.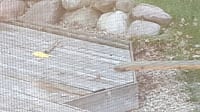 Well, I coated the pile of plants and the roots with what I thought was a properly sparse amount of gas. Alas, the fuel must have vaporized and concentrated under my deck, so when I went to touch off the fuel, it exploded rather than burning.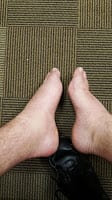 My two children were both outside, but are fine. I got thrown to the air for 6-8 feet and landed in the grass. I did manage to break my heel, but that is seemingly the only ill effect. Well, my butt is a little sore from landing, as is my neck. I landed two yards away (so 8 points of concussion damage, with double knockback, if you're playing GURPS). I think the damage to my heel was caused by the deck, rather than the landing. I'm not sure. When the explosion occurred, I only realized it when I was able to orient myself – which happened while I was still airborne.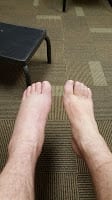 After the landing, I examined my kids from a distance, and seeing they were fine, examined myself. No gross trauma, no obvious burns, but my left lower leg made horrible popping and settling noises when I moved my (sore) ankle. My wife got my 6yo daughter calmed down, and then saw to my 16month old. My eldest helped me with a two-sided splint. I used a dowel rod, a left-over garden stake, and my leather belt. Long stake underneath the long bone to the arch of the foot for lifting support, and the dowel on top, running along the top of the arch. Wound the belt around both – it kept it nicely immobile. The ER doctor would later express some admiration at my handiwork under pressure. Go me?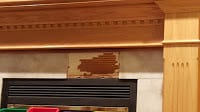 Net/net, the X-rays show a broken heel, but the tibia, fibia, ankle bones, and the rest of the foot bones are all fine. No burns, no impaling injuries, no singed eyebrows even, and I didn't inhale flaming gasoline.
So the only real impact was the heel. Plus vastly accelerating our plans to replace our deck with something new. Demolition started early, I guess. The explosion drew out all my neighbors (some said they saw the fireball) and the concussion knocked a tile off the inside of our fireplace.
Game Related Stats!
I had a fuel-air explosive going on.
It threw a ST 10-11 person 2 yards through the air
Probably counted as a tamped charge
I definitely crippled my lower left foot in the blast. That's 2-3 HP right there.
If it's 8 points per yard of flight, so to speak, then I needed 16 points of knockback damage. Since I'm not dead, I figure this sort of blast had double knockback, which means about 4 HP of rolled damage.
This reinforces my thought about needing a HT roll to shrug off injury from crushing/concussive damage.
Parting Shot
A few final notes:
I got lucky. Really lucky. I could have easily been killed. I get that: Darwin Award Runner up T-Shirt has probably already been ordered by my relieved but sarcastic family
Kerosene rather than gas for burning things off. Flash point is a real thing.
My wife will not let me near the BBQ for a least two or three seasons. I do not blame her for this.
When Katy Perry sings about becoming a firework and shooting across the sky? She definitely did not think that the entire way through. Although technically I was a krowerif.[1]
With no small amount of irony, the author of Gaming Ballistic became a ballistic object himself. Go ahead and laugh. I do.
[1] That's a firework backwards. Because the colors burst, I shot across the sky, and made me go Ow Ow Ow!


What? Not funny? It was funny as hell while I was still on Percoset. Fortunately, the need for that has abated. I'm making do with ibuprophen now, and not much of that either. My splint was replaced with a cast until the swelling goes down. Probably two weeks.