My friend died yesterday.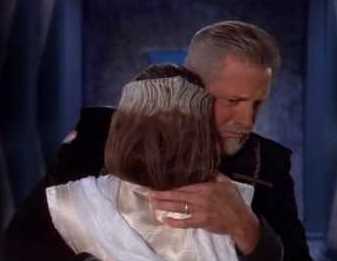 I don't know details, but he and his wife were driving on a Sunday morning – he would appreciate a Babylon 5 Sunday Drive reference here – and two cars were racing. They apparently slammed into him sideways, and hit other cars as well.
He was pronounced dead at the scene.
What can I say? He was at least 10 years younger than I am, and he was kind. We gamed together for years, and if you hear me mutter about the power of the Tickle spell in GURPS, I'm talking about Jason. We did Hwa Rang Do demonstrations together, we grappled, sparred, and fought with weapons, and I trusted him. You were safe fighting with Jason, because to him it was all one joyous, goofy game. A serious game, and he played to win, and played to learn, but I don't think it was ever in his nature to take things personally.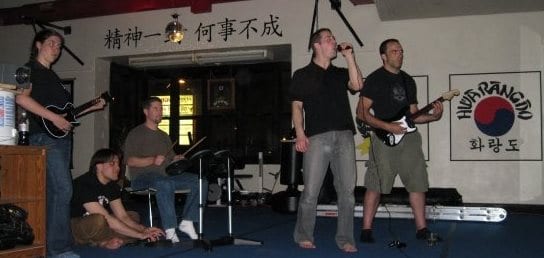 He had many deep convictions, many of which I did not, could not share. But he lived those convictions. He wanted to help others, so he did not send emails or post facebook memes – he joined the Peace Corps and lived and worked and led and taught martial arts in Vanuatu. Where's that? Google it. It's way the hell away from everything, and of course Jason went there.
If there was a cause, he marched for it, was physically and mentally active for it. He committed to his passions, while at the same time embracing a devil-may-care attitude towards life itself, and very much took the 'tude that life was way too important to take seriously, I think.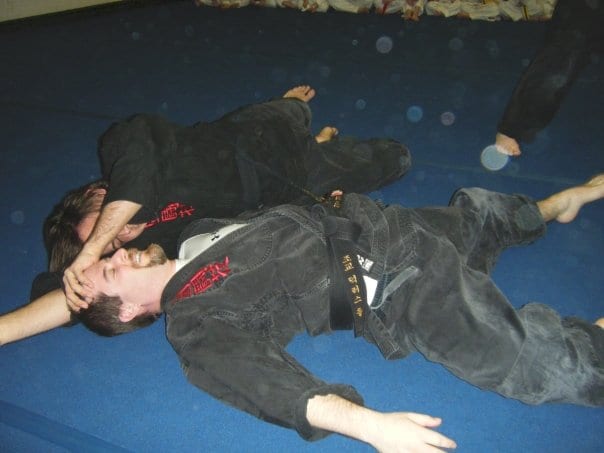 We hadn't seen much of each other recently. But when I say things like "learning how to do Viking Axe Fighting is the most delightfully impractical thing I've ever done," I can picture him unrolling a scroll, and that parchment hitting the floor, and rolling down the hall.
"Oh. You've done something delightfully impractical, have you? You should try some of these . . . "
And it wouldn't have been one-uppsmanship. That was not in his nature. It would have been "let's pick something new for you to do." Burlesque. Poi fire spinning. Over the top cosplay (OK, I've done that one). I'm sure his friends would pile on endlessly and with great entertainment value. Jason did stuff.
He had an amusing as hell relationship with my children. My eldest was terrified of him, for no good reason (maybe she mentally knew he found children tasty, and good with ketchup?). He naturally took this in stride.
I'll miss him. The world is a poorer place with him not in it.
I think he'd find it appropriate were I to end with a movie quote:
"Tell me how he died?"

"I will tell you how he lived."