I can't find the thread anymore. But over at the SJG Forums, someone was talking about starting perhaps an Old West style game. But then, there would be Zombies. But the players wouldn't know ahead of time.
This brought up the concept of the Bait and Switch, where the players are ready for one style of campaign, but the GM drops another layer, or changes it up completely.
Why is this annoying?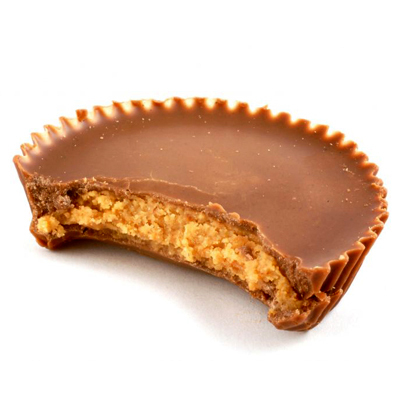 It sets up a pretty spectacular clash of expectations. If the GM were to hand out a campaign prospectus (or a set of them), and everyone likes Old West but no one likes Horror, then to layer your Old West with Horror doesn't necessarily invoke the Peanut Butter Cup effect. It may just piss your players off.
It may also result in characters that are entirely useless. Not just "gee, my combat skills are mostly in ranged firearms, but I have some brawling and jujitsu as well, so I better go find me a crossbow." But potentially "I designed an expert forensic accountant for a game involving corporate espionage, and this frackin' GM Banestormed me into a world where this kind of bookkeeping doesn't even exist." Way more so even than being short on one or more of Kromm's List of Skills Every Adventurer Should Have. This is serious "my character is 200 points of useless" stuff, and sets up for potentially very angry players.
Ultimately, it's about assumptions clash, and purposefully misleading the group as to your intentions sets up that clash purposefully, and demands the group find it fun.
And yet . . .
Why can this be fun?
Some really great gaming can occur when things are very, very different than one expects. I went into The Matrix more or less blind. I totally didn't see the major twist coming, and was floored when it did.
What works in cinema can also work in RPGing.
It can also be fun when it's done by plunking the characters into a slightly different genre than is expected, but one that is also enjoyable. If the group settled on Old West, but would have played an explicit Horror campaign . . . well, maybe that Old West Zombie Horror campaign isn't so far wrong after all. Or a criminal escape that doesn't turn out as expected.
It also, of course, provides for great roleplaying opportunities – and if it's arranged such that characters are unprepared or out of place, but can rapidly adapt and rise to the challenge, maybe that's not so bad after all. The accountant suddenly finds he's got Magery 8 and spontaneous spellcasting. This only works if . . .
Parting Shot
. . . the players enjoy the new campaign premise and feel like they can have an interesting and fun time with the character they've brought to the table in that game.
This can, of course, be entirely above board, in which case the character is being switched, but not the players.
I did this once – above board, mostly – in an old game I called Lords of Light and Shadow. I had the
players all be part of a town's special emergencies teams. Volunteers with medical or crisis skills, including combat skills, that would respond to trouble. So the players were forewarned that odd things would probably happen, and I'd prepped them by saying that I wanted to have a campaign kinda like the clash between the Vorlons and Shadows from Babylon 5 . . . but on Earth and much nastier. Sterile order and raw chaos, rather than the more altruistic-ish versions displayed in that show.
It didn't last long, but the first campaign sessions were pretty good.
It's all how you set it up, I think. And the more buy-in you have, the better.