We picked up in media res again.
Many mooks were having some
real issues,
Thumvar
was "looking a bit glazed," and Warm the Troll had just
tackled one of the monks from behind. The action opened with Staver, our
resident Arrowsmith, trying to put two arrows into the eyeballs of the monk in front
of her. She's a DF heroic archer; this is fairly routine.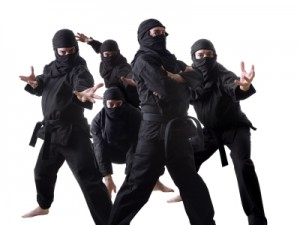 Staver
burns a Scout point to make the first one hit. The
Monk dodges, but the second is a critical anyway,
so he eats that one for 9 imp
to the eye. Normal damage and target
drops items, but takes 36 injury to the brain. As expected (but not
guaranteed), he drops.
The monk in front of
Cadmus
does what seems to be a
trademark move: a strike with a kama to the torso and an unarmed strike to his
weapon arm, both Deceptive Attacks at -2 to defend. Cadmus, whose actions from
last round left foes to his back, retreats, parries the first blow with his axe
and dodges the unarmed strike.
Monk 7 (yes, seven) trademarks at Staver, hitting both
times. Staver critically fails an acrobatic dodge by rolling an 18, gets hit by
the first attack, falls prone, and thus rolls at -4 to defend
against the second. His dodge succeeds even with the penalty, as he rolls out of
the way, and despite all of that, the unarmed strike does 6 cr to the weapon
arm, which DR reduces to but a single point of injury. Here we go . . .
GM: Roll HT.(Staver loses the contest of HT)
Staver: Of course. Pressure point, neh?
GM: So desu. Your arm goes numb for 19 seconds.
Yow. Stupid ninja monks.
Thumvar is still stunned, and Cadmus tries to Judo Throw
(which defaults from Axe, thanks to a handy perk) Monk2 into Monk1. His -3 Deceptive Attack is met with
his foe still rolling a fine parry. He has, not once, succeeded in this,
despite a Righteous Fury-enhanced Judo skill of 22. Despite writing an entire book on grappling I've found it very frustrating that I can never actually grapple anyone. Alas.
Yeah, pretty much just like this
Without warning (well, to the characters. The players saw
this coming), a new figure silently and nearly invisibly drops from the rafters
behind the monk that Cadmus just tried to throw. The new arrival drops from the
rafters silently, sword coming down in an arc as she lands in a crouch. Blood
sprays everywhere – because ninja do that – except on her dark gray outfit, and
she straightens as the Shadow Monk's corpse falls to the side.
"Please to
pardon my interference. It looked like you could use the help."
The newcomer is dressed like a Tianese peasant in dark gray
clothing, rather than a ninja, but she's definitely carrying a ninja's sword.
Her hair is white, and her face has a number of ritual scars and tattoos that
may not be clear from the token image and do nothing to take away from the
standard Nymph's Universal Transcendent Appearance. (Hooray for 'exotic' rather
than 'disfiguring'.)
Note that much hilarity was had offline while Kevin was making Dawn in a previous session. He kept making suggestions, adding tweaks, OK, she's a Nymph, I like that combo. OK, add this, add that. "HOLY CRAP! I've made a stripperninja! How the heck did that happen?"
Warm the Troll starts burying his teeth into his grappled
foe's neck, doing a total of 7 cut to the monk's neck, ripping his throat to
pieces. Lunchtime.
Staver would dearly like to shoot a monk, but with a
crippled arm settles for getting to his knees to avoid further -4 defensive
penalties.
Monk7 does the traditional kama strike-pressure point
strike, and Michel responds with the Command "PROSTRATE YOURSELF!" in the voice
of Gozreh. No attack for him, and he prostrateth himself.
Monk1 tries to attack Cadmus, but only potentially hits with
his kama; the blow glances harmlessly off of Cadmus' shield. In return, Cadmus launches
a Setup Attack against his foe's left leg. He will try and inflict a -4 setup
penalty on his foe next round; the setup missed (though if it'd hit, it would
have done 15(2) cut!) when the ninja narrowly retreats (roll of 15 vs a
Dodge-16).
The whole point of this was that next turn, I'd have launched a similar attack, probably Committed, at the neck (I have Targeted Attack there). With TA(Axe/Neck)-20 or so, I could stack a -3 Deceptive Attack with my -4 Setup from before, for -7 to defend. Even with Dodge-13 and a retreat for +3, he'd only be rolling vs. Dodge-9, and suffer about 3d cut to the neck if it worked. Sound like an interesting tactic?
Michel shifts to a Reach 1 grip, and critically succeeds in
his attempt to remove his opponent's liver. He does maximum normal damage for
11 cut, which pushes through his armor, though the Evil Pesky Ninja fails to be
stunned by the Major Wound.
Dawn, our unknown newcomer (Kevin's backup character, since
Brody's decided he's had enough disembowelment for one career) steps up. Dawn
turns and slips her hand into her vest, coming out with a wide throwing blade
with lightning bolts engraved in green jade. Her wrist flicks, and suddenly 10
spinning blades dripping with poison are flying through the air towards Monk
1's flank. Her Throwing Art result critically succeeds, giving one critical hit
and six other regular hits. The critical does double shock, and 6 cut; it's
coated with Monster Drool, but the monk resists.
Dawn: Oh, that's not very nice at all.
The monk gets to dodge or parry the other six, but not dodge
and drop, having already used his retreat to not get made a pegleg by Cadmus. (Only
the first hit is a critical). The darts are slow enough to parry, so he tries
to parry the one and dodge the other five. No defenses are successful. Three
penetrate his armor, and the poison starts to take effect. He is slammed back
into the wall by the barrage of throwing knives, turns slightly green, and then
falls to the floor.
Dawn: "Hmh. Some men just can't hold their
arsenic."
Cadmus' chance to use the Setup rules I wrote having been
foiled, the combat ends with all foes but the nasty invisible disappeared bomb-throwing one down. I give myself points for the assist in burning Monk1's Dodge and Drop.
Aftermath: Lots of dead ninjas and a Troll with no table manners
Dawn wipes her sword carefully on a fallen monk and sheathes
it, then stands and bows slightly.
"Illustrious greetings, honored
warriors. Again, please forgiving the intrusion. These…"
She glances
down.
". . . needed to be dispatched, and I was worried they might instead
prevail."
Dawn walks up to Thumvar and performs a vaguely mystical gesture
before giving him a good slap to rouse him.
Cadmus: "Well, that's hardly mysterious at all. My
father used to get the attention of my second-eldest brother the same
way."
Dawn: "The honor is mine of fighting alongside you.
Tales of your deeds were sadly understating your skill and abilities."
Thumvar: "What? Ninjas for pretty girl, good
trade."
Staver: "Tales? Wait, what tales?"
Thumvar: "Er, where is the leader?"
Michel:"Well, I'm glad that's all working out then –
wait, what tales?"
Cadmus: "Thumvar, I might suggest you be polite to Lady
Cuisinart here, until we can better grasp her potential sense of humor."
Dawn ignores the question and gets to the important task of rifling the bodies and making sure they're quite dead. Michel helps with the looting because, well, money. He avoids the knives because, well, poison. Warm is eating one of the bodies. He seems quite distracted. Cadmus suggests we keep at least an eye out for our disappeared ninja leader.
Dawn: "Wise master says, 'caution is a foe only to
one's enemies'."
Wise Master indeed. The ninjas are wearing DR3 Ninja Gear.
Doug: And for the record, Skill-18, Parry-13? Hypnotic
Hands-16, and Pressure Points? Not a mook.
Mark: Doomchildren (DF2 monsters) are
pretty much canonically mooks, and they have skill-18.
Kevin: They also explode.
In Dungeon Fantasy, apparently these guys are mooks.
Dawn: "In the tongue of the barbarians my name would be 'Pale Blossom Opening to the Majesty of the Dawn'. It is best perhaps to be shortened to 'Dawn'. It has been my honor to observe and to follow you and the Heir for some time." She looks up. "Please accepting my apologies, Wise Master says you prefer to not be called 'barbarians'."
Staver looks himself over. "I'm not sure I'm not a barbarian."
Cadmus: "Actually, we're pretty sure you are. Dawn, if you wish to keep calling Staver barbarian, no one will mind."
This austere room contains a simple pallet and clay drinking
bowl. Its only nod to ostentation is a beautifully painted lacquered screen
bearing the images of clouds and mountains rendered in a fanciful style. There
is a small leather trunk behind the screen.
Michel, being that sort of priest, goes over to patch up
some of our two dying but not dead foes. Staver checks out the chest, which is
not locked, but we speculate that there might be poison dust on the ground.
Staver: "So, like, don't sneeze."
Overall, the monks have their weapons, their suits, and each
has some sort of magic amulet, which detects as magic to Michel's senses. There
is also a nice screen, tough to get back to town, The top of the chest has some
plain peasant clothes for the region. Very nondescript. Under that is a compact
disquise kit, an ornate blowgun fashioned from jade and lapis lazuli, 150 SP
worth of assorted Tian coins, and a piece of parchment written in Nord (or
whatever the language of the norse-types is called, I forget) with some sort of
intricate seal in way on it. Nothing detects as magical.
We then turn to interrogate the monks, while Cadmus and
Thumvar more or less continue to keep watch over everyone to prevent the nearly
inevitable return of the ninja leader. Or the freakin' raven from two sessions
ago. We seem to have a bad tendency to leave foes alive, given the genre.
Our new companion, Dawn, sets down to interrogate her "fellow"
ninja. And by "fellow" I mean "not from her clan, and thus horrific things
follow."
Dawn crouches down in front of the two captives, and gently
taps the conscious one's cheek to get his attention. Her right hand flashes,
and blood sprays the conscious one as she cuts the throat of the other. She
speaks rapid-fire Tien. "He did not tell me what I wanted to know. You
should, or your end will be much more painful."
Aw, crap. Really? Maybe not.
Meanwhile, Staver takes a crack at the document with the Nordish
seal on it. He doesn't speak Nord very well. "Bears can tell houses of Linnorms
what to do near Karlsgard."
Given the were-critter activity around here, that might be the
literal truth after all.
Dawn continues to grill the fallen ninja; this may or may
not be the literal truth as well. She continues in Tien. "Why are you here
in the Northlands? Which clan has debased themselves to serving these
barbarians?"
GM: "We were brought here by -" He's suddenly
doubled over as if by a blow.
How predictable. Dawn tried to bludgeon stuff, Thumvar tries
to block, and Michel and Cadmus both get their Exorcism on. Our little bit of
Divine Intervention fails due to time constraints: we're still midway through
the ritual when the last welt appears and the body of the monk slumps to the
ground.
Michel: "Huh. We need to remember that stuff happens
and exorcise first, interrogate second." Makes a big sigh. "I'm
exhausted. Can we rest here for a bit? Half an hour or so?" Remember. Must
buy MUCH more Paut.
We rest for a bit, then check out the not-very-well-hidden
secret door. Dawn just steps up and pushes the trigger stone, counting on ninja
reflexes to save her if it's a trap. We fail to tempt fate to the point where
the GM squashes us with a falling ceiling, exploding fireball, or some such, and
then follow the roughly-hewn passageway south.
A brazier in the corner of this room glows faintly with red
coals, its smoke reminiscent of the stench of scorched flesh. A short bed with
a headboard carved with the image of an open-mouthed demon stands against one
wall, and a small table cluttered with books, scrolls, and a stuffed and
mounted stirge sits across from it. A magic circle has been scribed in center
of the floor with chalk. Torn papers, bits of old food, and other debris are
scattered about the room, collecting in corners and under the bed and table.
Thumvar: "Charming, diabolist art deco theme!"
Michel can identify the marks on the floor as a partially
completed Pentagram, and on one of the desks he finds a scroll that looks like
it's about halfway through the magical theory of summoning something from
another (very nasty) plane.
Michel: "A mad taxidermist has been here."
Carefully scruffs the pentagram a bit more. "I don't think he safely
summoned anything, though. We should loot the place, but Thumvar and Cadmus
should keep an eye on the hall. Or Dawn could, whatever she prefers."
The warrior types keep a look out for anything about to jump
out at us, while Michel tries, probably unsuccessfully, to keep a look out for
Staver and Dawn pocketing anything. He's fussy that way.
Dawn takes another step, and then she bolts out of the room,
looking ill. (Weakness to Unholy stuff).
Cadmus notices that The demon on the wall seems to have a
wooden plate just inside it's mouth that is a good 4 inches from the actual
back of the mounting backing; Staver fiddles with it and triggers the trigger.
It slides open, and three scrolls wrapped around a vial full
of some heavy silvery powder fall out into his hand. Still no sword. We suspect that the
half-pound of slivery materials might be powdered silver.
We search on, and find stairs going down. Having bypassed a
door swollen shut with moisture, we return to it to clear the level.
Thumvar and Cadmus pry it open. The door opens into a
natural cavern thirty feet across and fifteen feet high. A waterfall pours in
through a small aperture high on the south wall, filling a turbulent pool in
the floor and sending a cold spray throughout the room. A smoothed ledge
extends outward from the door, and two large barrels have been set to the right
of it. Another ledge sits on the far side of the pool. A smaller cask sits on
this ledge, next to a heavy wooden door.
And the sword?
The water is ice-cold and crystal clear. You don't see the
sword resting on the rock bottom that's roughly 5 feet below the surface of the
water.
Drat.
Water seems to be draining to the north, you're guessing
this is part of the water that supplies the stream flowing across the corridor
where the trolls camp. There is another heavy wooden door set into a worked
stone face on the other side of the pool. There's a small barrel on that side
as well, roughly a quarter the size of the large water barrels on your side.
Michel: "Anyone want to go check the door?"
Talk about a Fellowship of the Ring flashback: "Do not
disturb the water?"
Dawn begins muttering to herself in Tien. "Leave the
Inflatable Tabi, Blossom. You are going to the northlands where the water is
all frozen anyway, Blossom. You will not need to swim." She unsheathes her
sword and unties the scabbard, making a breathing tube. "Wise Master has
never /been/ to the northlands, where the water is /not/ all frozen and the
Inflatable Tabi would have been /very/ /useful/ /indeed/." She switches to
Trade Pidgin. "I am hoping that perhaps one of you honorable warriors has
brought a towel." She steps into the water, flinching at the cold."
Cadmus: Under no circumstances will I give a towel to the
hot Nymph who has voluntarily created a wet T-shirt contest with freezing cold
water. I'm Holy, not dead.
Michel: What he said.
Thumvar: Uncouth swine! I'd offer to let her share my nice
warm cloak, plenty of room for two under it…
Thumvar seeks to grab Staver and fly across (Gargoyle,
remember): "Come on, a little flying will be good for you
runty!"
Staver: "I'm going to end up in the drink. There's no
way those gawping big wings of yours aren't going to bash off something! I'm
going to end up in the drink, with a gargoyle on my head."
Thumvar: "Bah, it's plenty wide! Quit whining."
Thumvar grabs Staver, flys up and over the water, just in case there are unseen
beasties that will try and attack if I'm too low.
He successfully flies over the pool, finds a pretty cool aspergillum
sitting on one of the barrels, the small one contains a faintly alcoholic clear
liquid. The others seem to be ice melt. Michel, who will drink anything once,
first stirs, and then takes a sip of the water we've been taking pains to
avoid. The clerics then have a pray-off:
Cadmus: "Holy Pharasma, we know we push our luck. We
figure you like it. Amen."
Michel gurgles contemplatively, then swallows, and goes back
to watching Thumvar and Staver. "Gozreh, thank you for creating this
wonderful pure water and the world around it."
At this point, we prod ourselves into action, check the door
for traps (nope) and locks (yep), and Michel offers to help Dawn cross the pool
via magic. He does not offer to help Cadmus.
Brother Michel watches her technique closely
Dawn, naturally, pulls out a set
of climbing claws out of her, um, no one really knows. She Lizard Climbs across
like the damn ninja she is. Michel "watches her technique" closely. Uh-huh.
The door is opened, and the room beyond is small and musty,
hewn from solid rock. Near the far wall stands a low well, its opening only a
foot in diameter. A winch and chain with a rusty steel bucket hang from the
wall above it. In the far corner sits a pile of old wooden buckets and other
debris, rotten and broken, with several different kinds of fungus growing on
their remnants.

Staver: "… that well seems a bit un-needed, don't you think?"As soon as Thumvar sets foot across the threshold a golden red fiery light erupts from the well.
Staver: Sigh. "Called it."
Dawn disappears using her mongo stealth, Thumvar activates
his magic resistance on his shield . . . and we decide to call it for the
night.