Rob Conley over at Bat in the Attic just put up an important post for those considering using the DM's Guild as a vector for publishing.
Here it is, complete with provocative title!
Basically, the net/net of it is that if you publish in the DM's Guild, you're basically doing a bit of retroactive Work for Hire. You can reuse your own stuff, but only on the DM's Guild. Others can re-use your stuff, but only on the DM's Guild. If you want to incorporate pre-written or pre-published content into your DM's Guild work . . . don't, because the content on DM's Guild is exclusive to the DM's Guild.
I had considered using DM's Guild as a vector for my Dragon Heresy work, but even without Rob's recent clarifications, the "no Kickstarters" rule scared me away, as I wanted to develop my own look and feel and layout and fill my stuff with cool art. Can't do that on DM's Guild.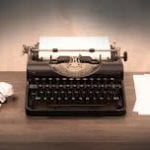 Not saying DM's Guild is all bad all the time. If you want to create content and have it released once and for all into the WotC ecosystem and only in that ecosystem, it might still be a great thing for you. But do so with your eyes open: content created in this program is theirs, not yours, after you put it on that platform.
One might say, and be correct, that this is the price one pays for having all of the Product Identity, from Beholders to Tiamat to the Forgotten Realms and others, at your disposal. And that's true. If that's your thing (and fine works spring from it), than that's great. It's a reasonable vector for things as long as you realize that once on DM's Guild, your stuff is not yours anymore. It's part of a shared IP gestalt that's available in and through the DM's Guild infrastructure and that's all.
For me, it was never an option, because Kickstarter. But if you ever think "Hey, my setting would do well in [Some Other System]," then the  DM's Guild is not for you. If you want your own brand to be important, then DM's Guild utility is much lower (you can't put your logo or brand identity on the outside of the work, only on the inside).
It's a good set of Q&A, and Rob's right: his musings aren't opinions anymore. They're policy. Read it, ask your own questions, and if you want to go into the DM's Guild (and there are many fine products available through it), do so with your eyes fully open.