It was the moment I've been waiting for, and it arrived today. The first six copies of the fully-printed, smyth-sewn, entirely freakin' awesome Dragon Heresy Introductory Set arrived today by FedEx.
I am utterly blown away. This is a book I think anyone would be proud to put on their shelf. Even better, to take out and play. The production values are ridiculously good. Yeah, I know, it's my book, but wow.
I'll put two pictures above the fold, then a bunch more below.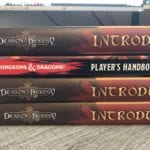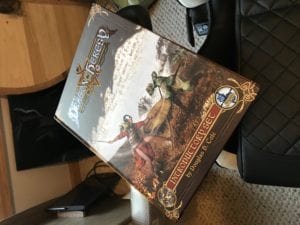 As I said to a backer on my Discord channel: I pulled out all the stops for this book. Every time I had a choice to make between "awesome" and "merely satisfactory" I went with awesome.
I don't regret it one bit. Neither will you.
(If this looks like something you want on your game store shelf – and you know you do – please contact me directly and we'll make that happen.)
And here are the "more pix" I promised.
The box. Why not? When they ship, there will be 10 of these packed in each box. As each book is 3.15lbs unwrapped, that's going to be a heavy box.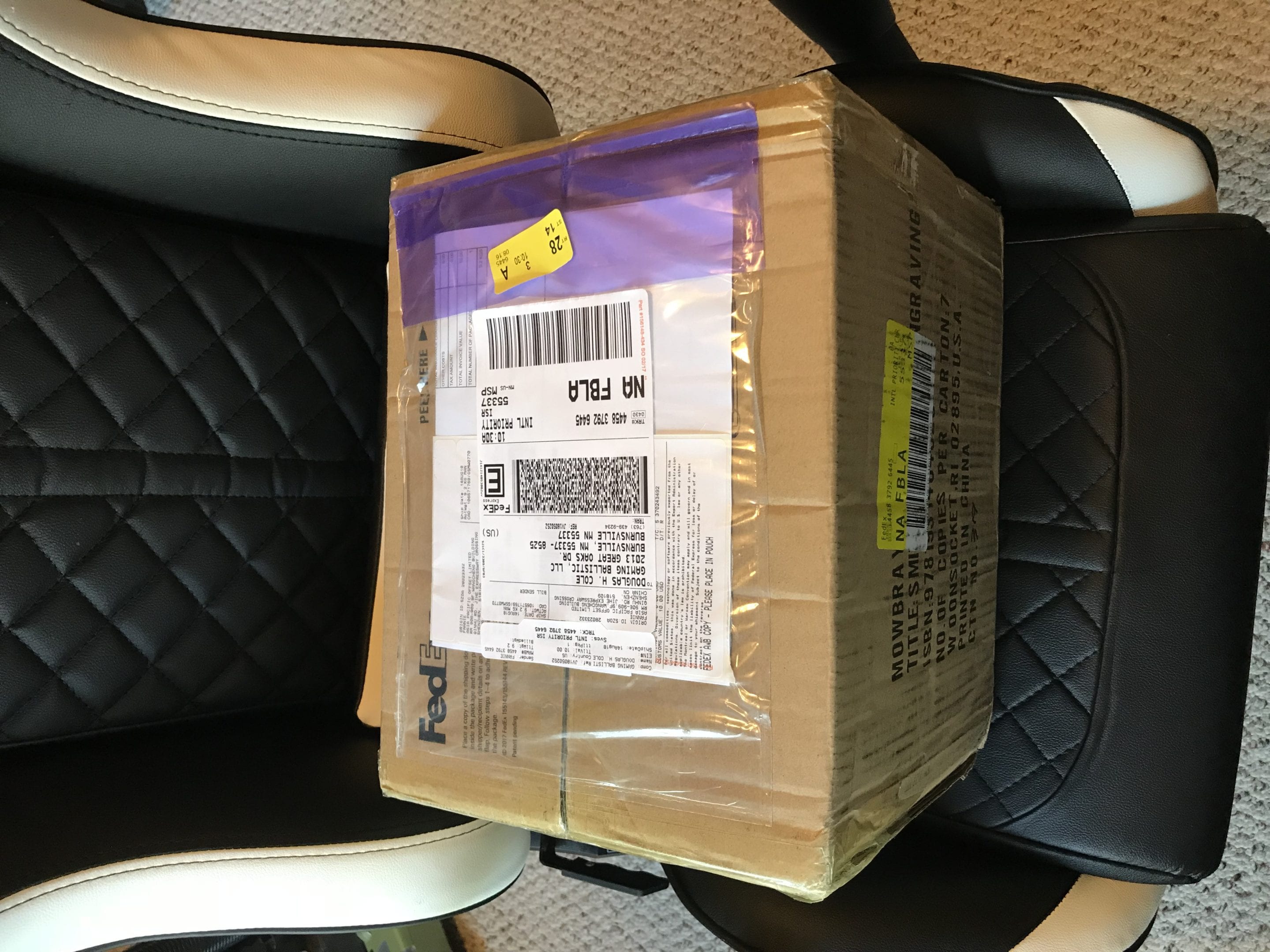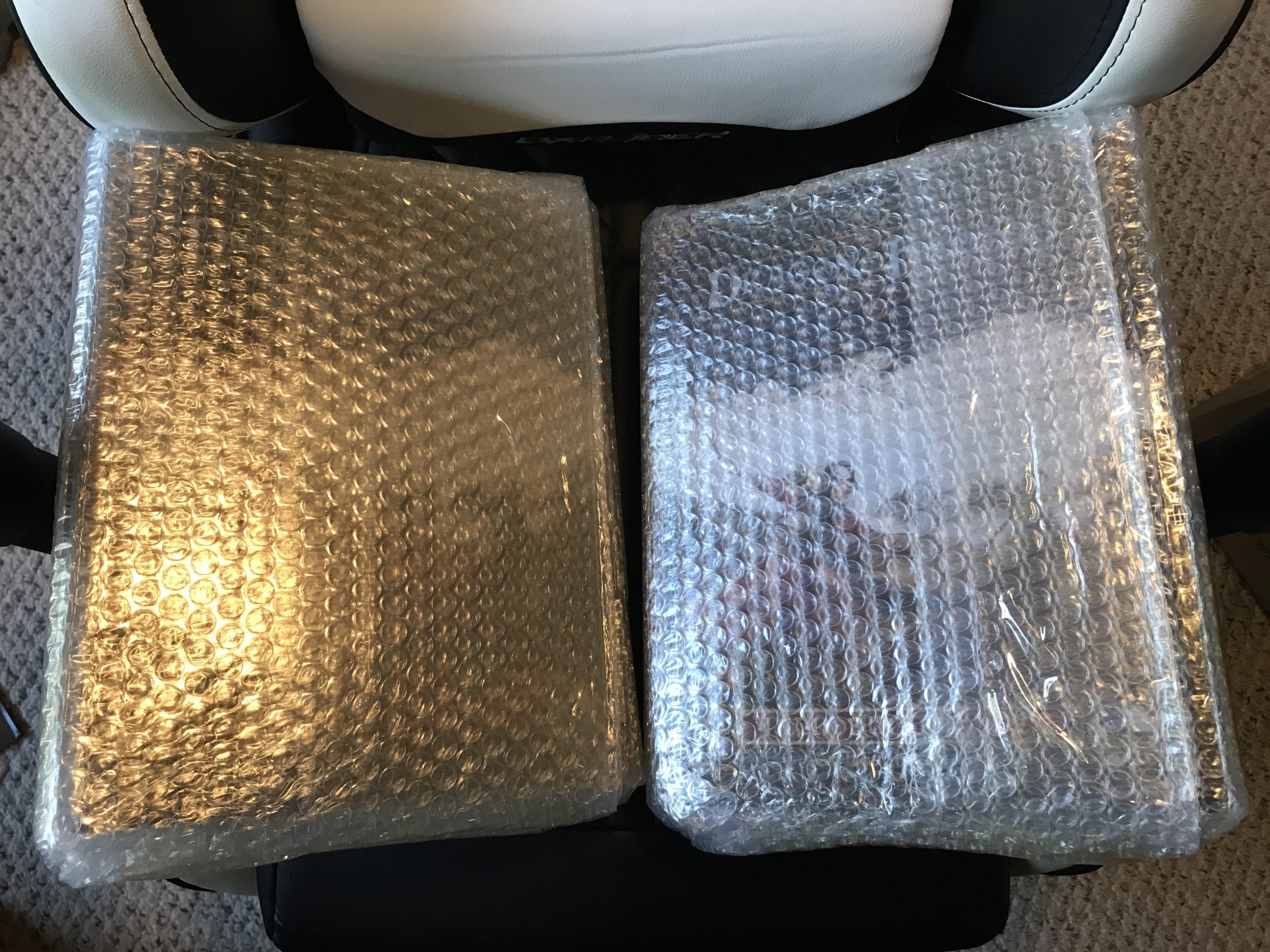 Now just a bit of an ordered picture gallery. First, a sense of scale.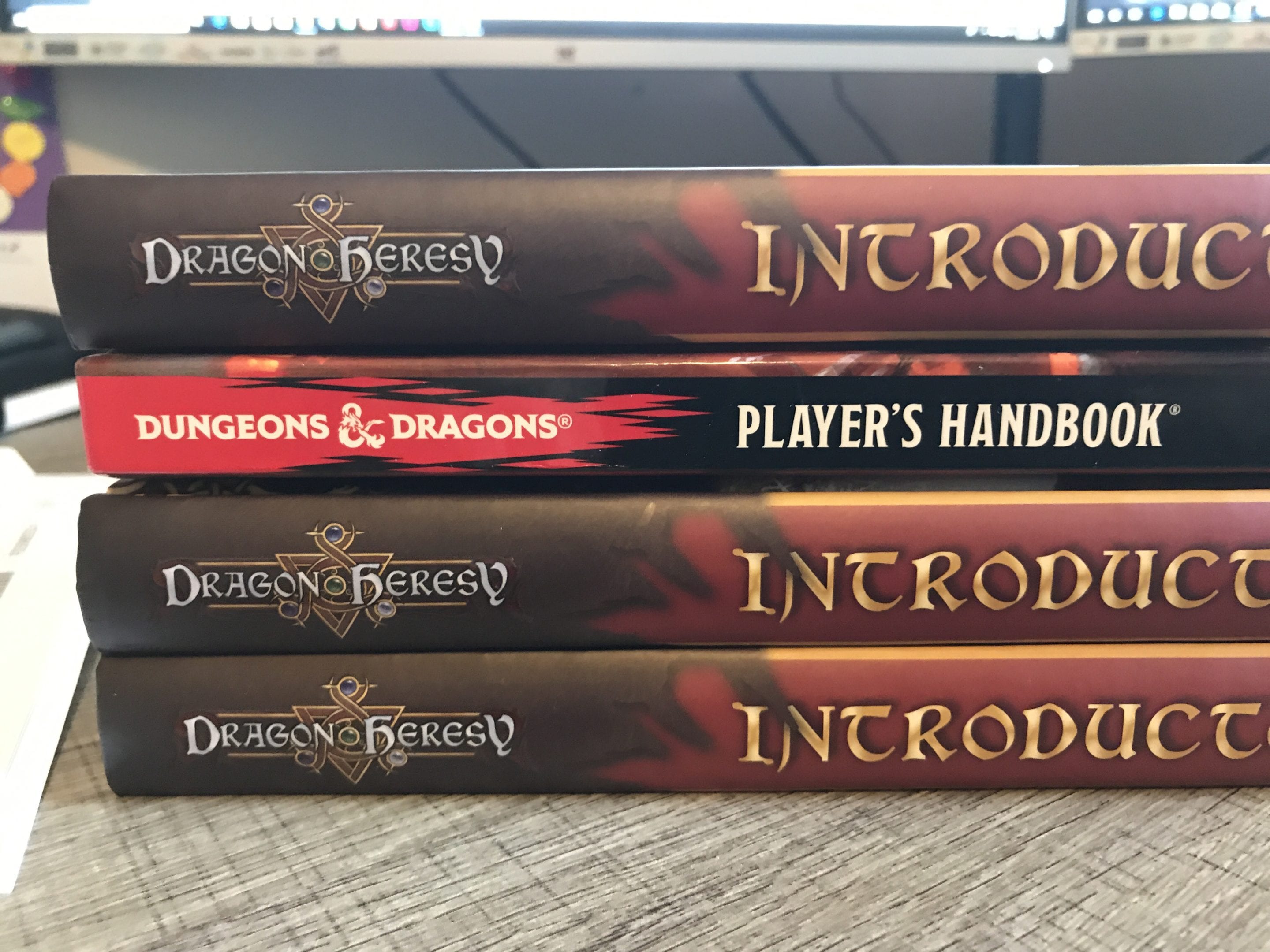 Dragon Heresy is exactly one inch thick. The Player's Handbook for 5e is 20mm.
The next few pictures feature the cover. In some you can see that the "Dragon Heresy" logo gets a "UV Spot finish," making it shiny. Symbaroum did the same thing.
Worth it.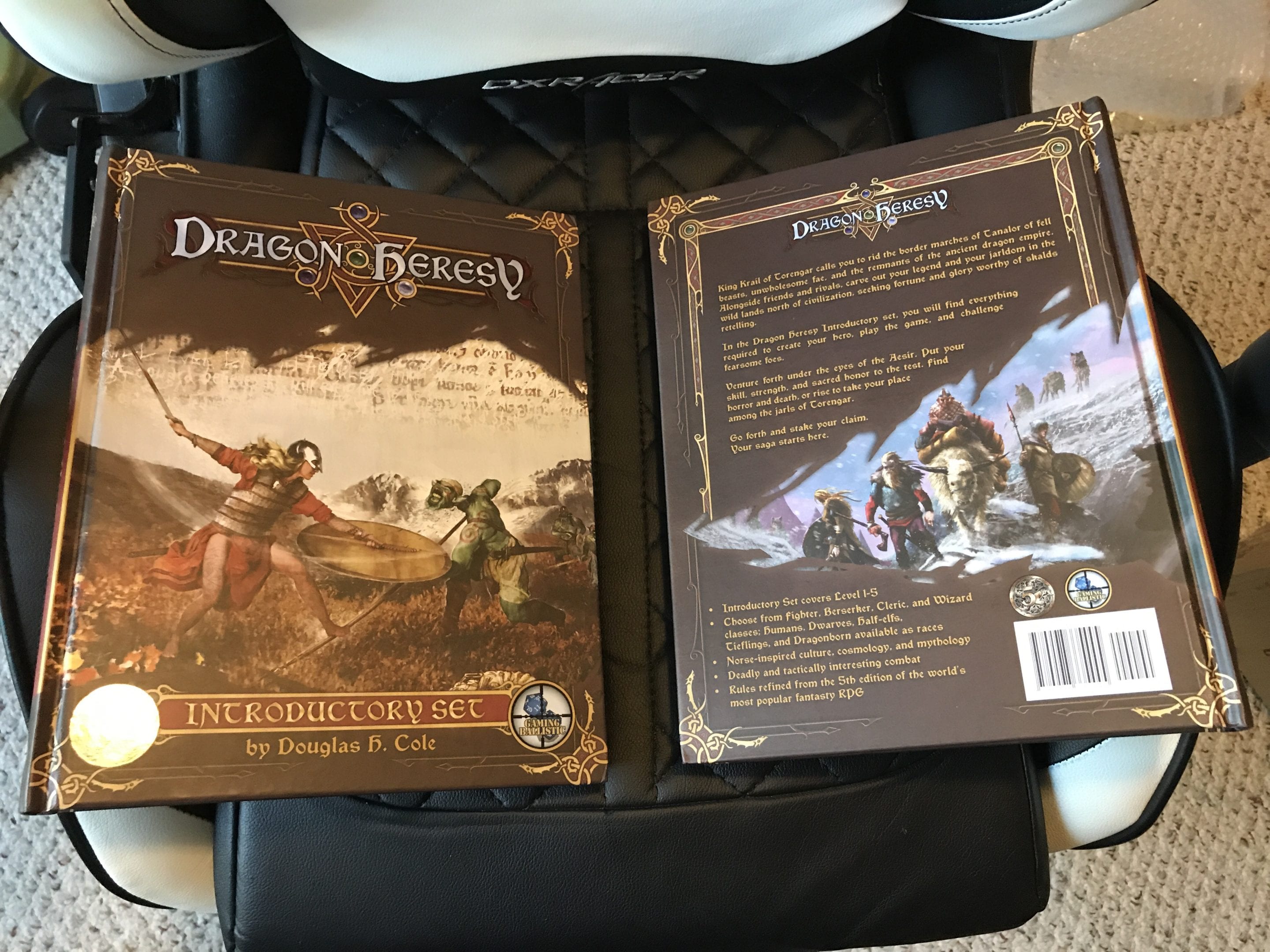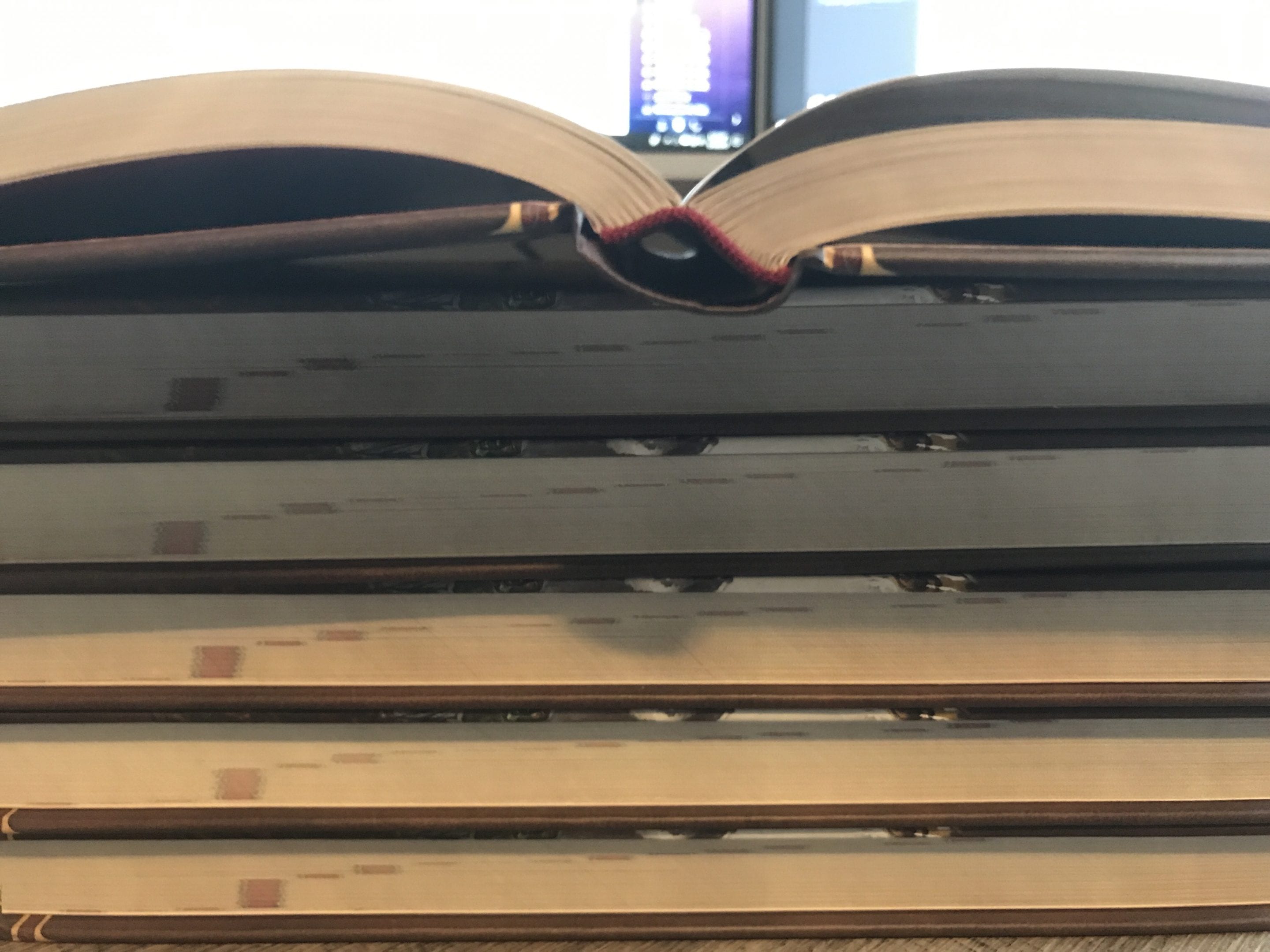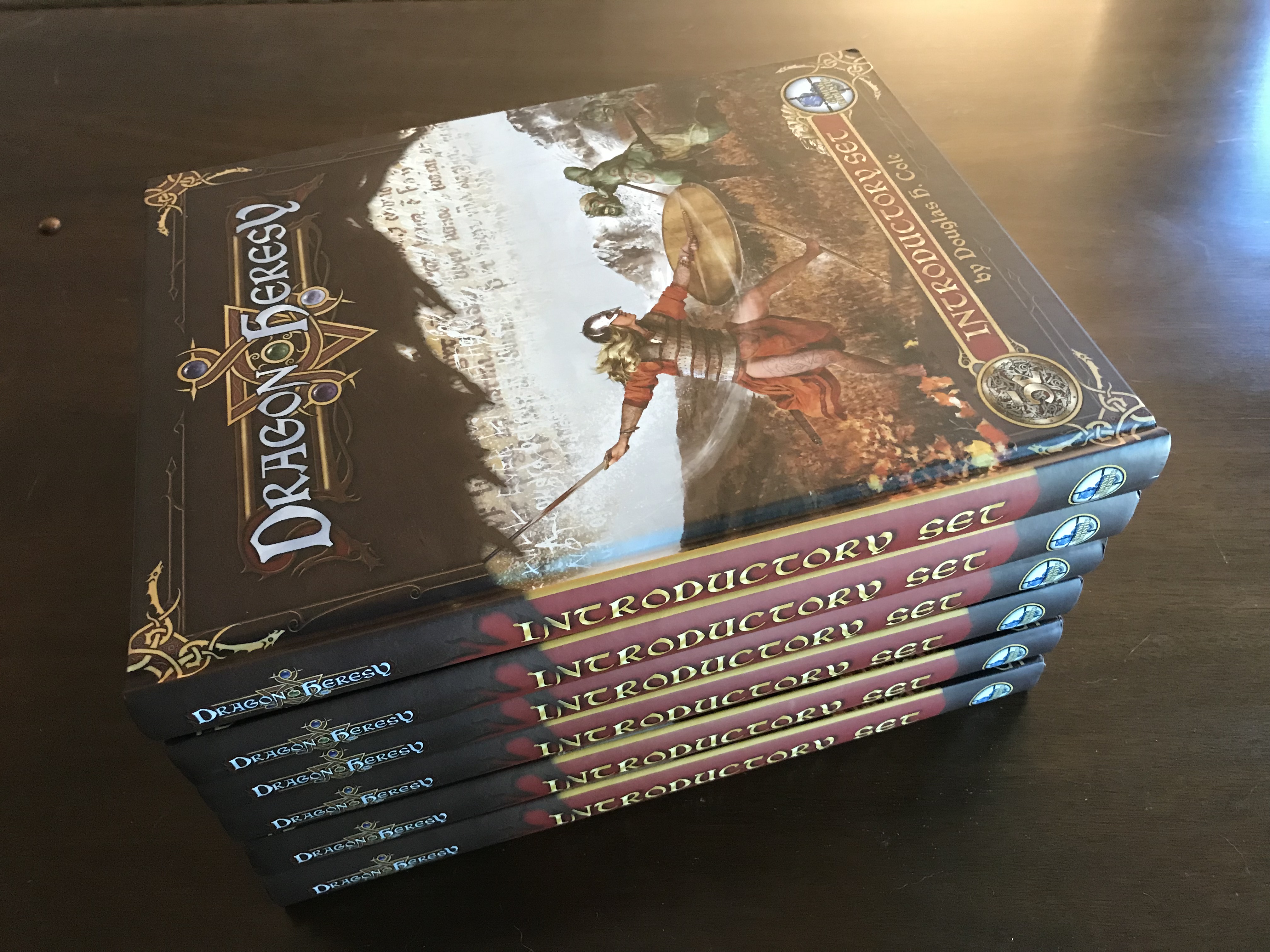 Finally, some interior pictures