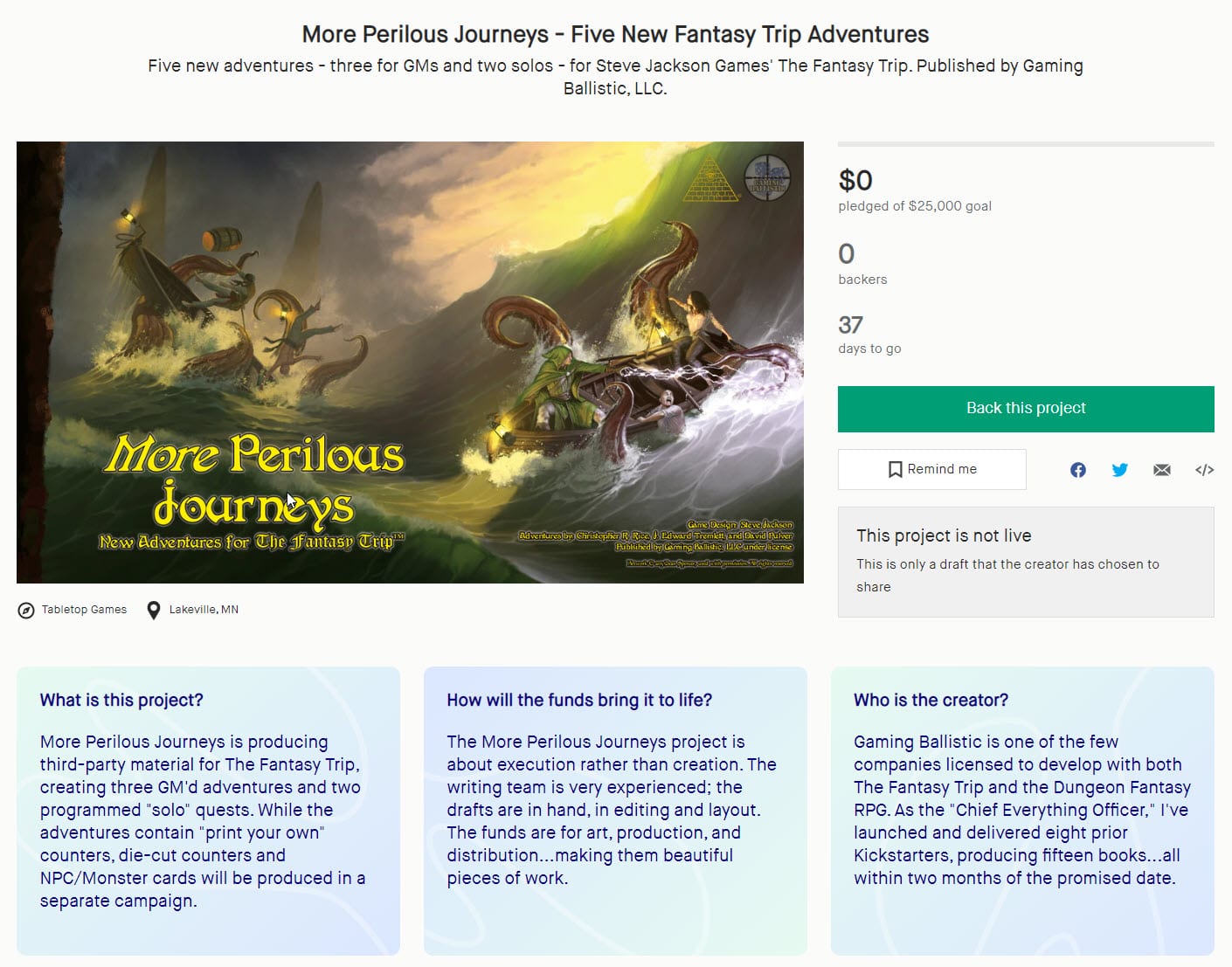 Seven days!
I've made good progress getting the Kickstarter campaign ready for launch. Enough so that I feel comfortable in showing a preview.
If you have questions or comments, I welcome anything constructive!
If you want to be alerted when the project launches, you can sign up to be notified the moment it goes live here.
Three of the five books are in my hands; one is being revised. The fifth is close to being finished and I anticipate completion before the project launches.