As I continue to work towards the closure of various Kickstarters, I thought I'd take a moment to work down the list of what GB currently offers, and its status. I'll do this in the order they were published for active products, and then talk about a few things I'm retiring or deprecating.
One quick note: unless I screw things up badly, and in business, that's always possible, 2019 is going to be the best year to date for Gaming Ballistic. Not only is revenue up already by 2x over 2018 (and there's still likely another KS in the near future this year), but GB is strongly trending to a profit as well. Even formal break-even would be amazing – covering 100% of all costs – but having something left over to fund future work or (gasp) reimburse my own inputs is a great thing, and very good for Year 3 of a business.
Anyway: to arms!
Active Products
The following products are currently on sale at Gaming Ballistic and/or other places, and likely to remain so.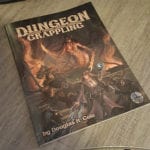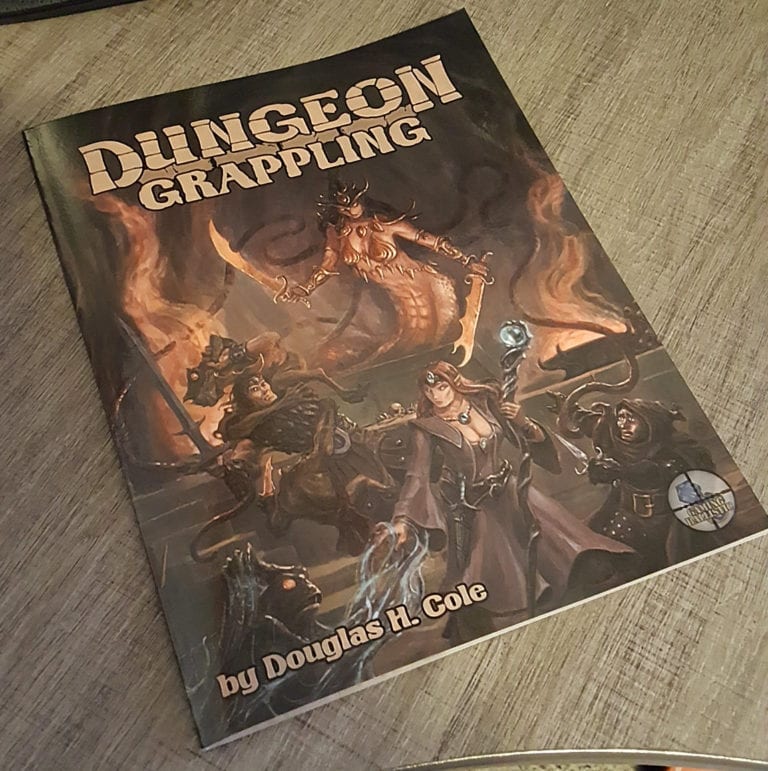 Dungeon Grappling was my first product, and the one that set the tone for Gaming Ballistic and Kickstarters. It's also sold well: Since creation, Dungeon Grappling has moved 654 PDF copies and an additional 358 print copies, for what was my first title with over 1,000 sales.
It is, even if I do say so myself, very good, and achieves its mission of unifying the grappling mechanics and feel in S&W and 5e; I think it falls short on Pathfinder a bit. Other folks think so too.
I recently found myself having to re-order 100 copies of my print version, having run out. I'd need to do a well-received crowdfunding campaign that scored at least 500 (and ideally 750) backers to reprint this in a way that could go do distribution, though. Unless that happened it's going to have to stay POD.
Honestly? The demand should be there. It really adds to games. Perhaps if I continue to grow revenue and income I'll invest and take the inventory risk. That can be a 2020 goal.
The crown jewel, in a way, of my RPG line, this was the reason I got into RPG publishing in the first place. This is, bar none, the highest production value book I have made, and competes favorably with any other book on the market from that perspective.  Heavy weight cover (3mm board), 128gsm (85#) matte-coated paper with a sewn binding, done by offset printing. In the last 15 minutes of the Kickstarter, I got a $1,000 pledge that pushed me into "offset print run" territory, and I committed hard, ordering 1,500 books.
Well, I still have a lot of those left, but my recent experience at CONVergence gives me hope – it was my strongest seller in numbers and dollars, at a convention where basically no one shows up to buy RPGs (that's not its purpose).
To date, Dragon Heresy has moved 414 PDF and 309 Print copies. There have been perhaps 30 distribution sales into retail, and 8 direct-to-retail sales. Folks that have played it – really played it – have commented favorably on the blend of tactics and options without being overwhelming. OSR players that have experimented with it talk of it as "the only version of 5e they'll play." At the convention, when asked, I not-entirely jokingly said "Well, this one time, GURPS and 5e got drunk at a convention, and disappeared to a room for a bit. A year (maybe two?) later, Dragon Heresy was born."
There will be more Dragon Heresy support coming out in the future, and should things pick up more, I have levels 6-20 already written, with vastly more monsters, classes, races, and spells, all tuned to the game.
An enhanced version of the original Lost Hall of Tyr based on the doubling of the page count that we did for Hall of Judgment.
It includes a lot more on the city of Isfjall, which is a great viking-flavored location for any D&D game (and is presented in mostly system-neutral terms anyway, which means it's a great location for any game). It's moved about 91 PDF and 118 Print copies, so not a strong seller yet. I've got an idea about that, but it'll be late 2020 I think before I can pull it off.
My first license for the Dungeon Fantasy RPG, it was, at the time, almost my best Kickstarter to date (since eclipsed by both Nordvorn and Four Perilous Journeys). It was the expansion that added 64 pages to the convention-driven Lost Hall of Tyr (1st Edition) and added new maps.
The success of Nordvorn meant I could revisit it for distribution, and I did. Sewn binding, excellent paper, and upgrade maps, plus errata fixes. And a cost to produce that's low enough to support sitting with pride next to Nordvorn and (hopefully . . . retailers get on it!) the Dungeon Fantasy RPG boxed set.
Folks that have played this with me at conventions have loved it. Play reports and reviews have been very positive. Inspired by Dungeon Fantasy: Caverntown, it delivers what GURPS fans have been asking for: a full-color, high production value treatment of their favorite game, and adventure support to boot. In print.
It also includes a preliminary version of "Fantastic Dungeon Grappling," which was later expanded into its own stand-alone release. Taking the concepts from my SJG-published book GURPS Martial Arts: Technical Grappling, and refined in Dungeon Grappling, it distills the core down to about four pages.
It also includes over 30 monsters and 16 pre-generated DFRPG characters, which means it has more monsters in it than the excellent DFRPG Monsters 2 book.
To date, Hall of Judgment (both editions) has moved 717 PDF and 541 Print copies, for 1,258 total sales! Over 120 of those came from the Nordvorn Kickstarter as the second edition version . . . and THAT book just arrived at Studio 2 on August 6, which means it should start heading off to backers Real Soon Now.
Note that until I run out, Hall of Judgment 1st Edition is on sale at both my website and Warehouse 23 for 50% off. So if you want a print version of the book but don't want to pay as much, you can nab it for about $12.50.
While Dragon Heresy has – by virtue of being a hardcover – ostensibly higher production values, I am ridiculously proud of Norðvorn.
Front to back, it's a gorgeous book. The art team over-delivered, and the setting screams to be used. As a mini-setting, it's not an "adventure" so much as it is a playground. A great, glorious, full-color playground that lets you go romping around Nordlond dealing with men, faerie, and dragonkin in a strongly interlinked set of issues. It provides a relationship map that will allow GMs to improvise responses to their players' actions, and I have used that map on more than one occasion to improvise four- and five-hour play sessions.
Nearly all the sales have come from the Kickstarter, and it's not yet available for wide release. It arrived at Studio 2 in TN for distribution the week of Aug 6, and will hopefully be in all backers' hands by the end of the month.
Thus far, even so, it's sold 587 PDF and 432 Print copies, for 1,119 total.
Yeah, I write a lot of grappling rules. But rarely have I had an opportunity to play, refine, rewrite, play some more, play with other people, and then finally commit to print such a concise, fun-filled short work.
I won't lie, folks: this is the grappling product you want. It is better-written, fully tested, and simply an improved version of Technical Grappling, done in 8 pages rather than 50. Why? Because as it turns out, you don't really need more. Now, I could certainly take TG and do each technique as a worked example using the concepts presented in Fantastic Dungeon Grappling. But for the DFRPG, well, those techniques don't exist.
This is my most-played concept. I and my fellow GM friends have used these rules in actual play over multiple campaigns, and they add a lot of flavor and fun to the game with minimal overhead.
It moved 272 PDF copies and 171 Print copies through me during the kickstarter . . . and, well, at least 1,000 more because it was included in the DFRPG Boxed Set Reprint. That was something I never expected SJG to do, but they did, and it means in terms of number of copies floaing out there, this is my #1 product, ever.
Pending Products
The following products are currently in the final stages of development and production. They are all part of the "Four Perilous Journeys" crowdfunding campaign and were developed for The Fantasy Trip, with rules under license from Steve Jackson Games.
Ironskull Castle (16-page GM'd adventure by David Pulver)
Crown of Eternity (16-page GM'd adventure by Christopher Rice and J. Edward Tremlett)
Citadel of Ice (16-page GM'd adventure by David Pulver)
Curse of the Pirate King (16-page GM'd adventure by Christopher Rice and J. Edward Tremlett)
Vampire Hunter Belladonna (32-page solo adventure by David Pulver)
These products are being finalized and are due to go live, and be sent to the printer, before Aug 18. They will also have NPC/Monster cards available – but ONLY through the Kickstarter/Backerkit Pre-order – that are compatible with the Decks of Destiny. And full-color 1″ counters to go with each adventure. And more.
This was my most successful Kickstarter in backer count and funding level, with only a few dollars shy of $50,000 raised before fees and licensing and whatnot. These are going to be very, very pretty on the inside, and the color cover/greyscale interior aesthetic is being put to great use by the art team. These will also go into distribution!
The Kickstarter moved 608 PDF copies and 432 Print copies of each volume, making it an instant 1,000+ club member.
These mostly move through my Kickstarters as super-high-end tier products, and (due to a house move that disassembled my workshop) I still have four in the queue to make. I've maybe sold 10 . . . but they get better and more historically accurate with each one, and they're an awful lot of fun.
I've gotten better supply chains and so they're more affordable, and the materials (hides, cheese glue or hide glue, milk-based paints, quarter- or rift-sawn poplar that I cut down and dried myself) are top notch.
Retiring/Idle Products
There are several products that are going to be de-emphasized or retired completely.
Lost Hall 1st Edition in all forms
Hall of Judgment 1st Edition PDF
For obvious reasons, these "first edition" products are being replaced by their improved versions. Accounts at Warehouse 23 and other places will be updated with the new versions where possible, but they're new ISBNs for the new editions as well.
Parting Shot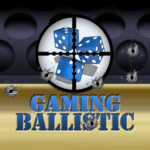 Even if I do say so myself, the fact that all of my DFRPG products have moved 1,000 copies or more impresses me. In fact, the only books of mine that haven't moved more than 1,000 copies (though that does add together print and PDF sales independently) are Dragon Heresy and Lost Hall of Tyr.
I have more stuff on the way, as well. I'm contracted with authors to provide the equivalent of six 16-page TFT books (which will likely be another 32-page solo and four GM'd adventures). I'm also looking for more authors, and I hope to find a way to release a lot more of these 16-page and 32-page books in the next few years.
The next project that launches will be a pair of Nordlond expansions, The Dragons of Rosgarth and Forest's End, each of which will be 64-80 pages long and further flesh out the northern border of the Nordlond Setting. Look for that in late August or September.
So . . . that's what's going on with my books. Take a look. Maybe buy a few.