I used to play in +Ken H's Monteporte campaign, and I remember it fondly. Recently, he rebooted it, and posted some session notes here. They struck me with two thoughts.
Tangible is Good


He writes:
Resource and Time Management: We are keeping more careful track of resources, such as food, torches, and arrows. We are also tracking encumbrance. We are working to streamline the process for the former while relying on the simple and elegant system in Bloody Basic for the latter.
I have long been a fan of tangible items to do this sort of thing. Matchsticks for torches. Poker chips or something like it – beads, whatever – for generic expendables like fatigue or mana. This was a suggestion from +Steven Marsh with respect to The Last Gasp (Pyr #3/44) that turned it from "gee, how will this ever work at the table" to "yes, this is spectacularly cool."
Short Sweet Sorties


The other thing that struck me as particularly notable was a comment he made on continuity.
Campaign and Continuity: One of the challenges for a dungeon-based campaign is maintaining momentum and continuity. We lost a lot of that in the final dozen sessions of our last Montporte campaign. We changed rule sets, lost players, added players, and the main threads of the campaign were lost in all of it. This time around, we are starting with a couple of goals (explore, establish trade relationships, and find a dwarven city), using a simple rule set, and playing with a smaller group (and only playing when everyone is present).
The key here seems to be "starting with a couple of goals," and frankly, given the "we all have real lives" nature of things, I'd be very tempted to see if I could arrange for, at any given time, the player to be given, or able to articulate, about three fairly short-term goals that are knowable, known, and able to be "checked off" the list.
Sure, it's not as pure as a "go explore!" game. But it allows for missed sessions, new characters and players, and a bit more shuffle in the lineup.
In fact, I think I just thought of something that would make a great addition to the background tidbits that provide nice characterization hooks in 5e. In addition to backgrounds, ideals, and flaws, each character should probably have an endpoint.
I touched on this when I wrote Hirelings have a shelf life. Most people, in fantasy and in real life, are working/adventuring towards a goal. Perhaps it's to have his own kingdom, by his own hand (Conan). Perhaps it's to buy a castle (Flynn Rider). Or even simply to impress Murron (William Wallace). But, like the soldiers in Mulan, they're working towards "a girl worth fighting for." And then they're done.
The nature of the goals animated two in-character departures by +Tim Shorts in +Rob Conley's Majestic Wilderlands game. Those goals are always there, and they very much animate why the charaters stick together.
Having a stack of short-term and long-term goals is just good sense. Consider it added to the Heretical D&D project.
Thank to Tim H for provoking my brain this morning!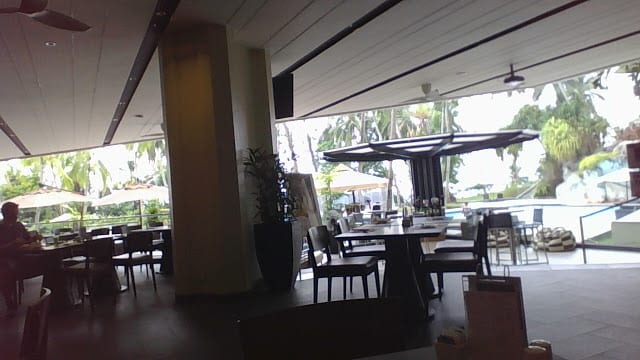 Weekends in Penang. Sigh. Poor me.