Since the last GURPSDay (sorry I missed one), the Citadel at Nordvorn and DFM2/Boxed Set reprint both ended the primary campaign phase. Both funded solidly: DMF2 at just shy of $55K ($40K goal), while Nordvorn came in at $26K ($13K goal). Both funded and passed at least one stretch goal, and Citadel will be delivered as a sewn, lay-flat binding with 128 pages.
A printing decision has been made, art is coming in, and the book is heading towards finalization. I turned in a finished PDF file to SJG to print Fantastic Dungeon Grappling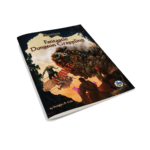 to be inserted into the new reprint of the Boxed Set. So things are moving. In fact, The Citadel at Norðvorn is now accepting pre-orders via Backerkit. (In fact, things are going very well over there.) This should happen for the DFM2 campaign soon as well.

Back to GURPSDay
Just to cover the back-story, this GURPSDay goes from mid-March to the present.
GURPSDay is starting its sixth – GURPSDay started in February 2013,  a year after I started Gaming Ballistic. Things have slowed down a bit, and I'll be considering how to revitalize this weekly activity. I'd like to see an average of 100 posts here per week – one per blog, ish – so we'll see what we can do to get creative juiced flowing.
If you just started a GURPS blog – and I know that some of you have – email me and get on the list! With the advent of the Dungeon Fantasy RPG, Powered by GURPS, there's even more reason to write.
How? Two action items: post more, recruit more. It's really that simple. More posters is more posts, and more interest in GURPS.
Below you can find the blog activity for the last week. There's a whole lotta awesome GURPS going on. Read all the posts.
Not every blog posts about GURPS every week, but some are ridiculously prolific! The list is randomized, so different bloggers will be highlighted at the top of the post each week.
As always, if you're interested in having your blog consolidated here, navigate over to The Instructions Page and drop me a line. Take special note of the RSS Settings Fix if you're on WordPress.

—
Gaming Ballistic (Douglas Cole)
—
Frak Frel and Other F Words (Rigil Kent)
—
Mailanka's Musings (Daniel Dover)
—
Refplace (Rory)
—
Above the Flatline (Timothy Ponce)
—
DF Whiterock (dripton)
—
Dark Paths and Wandered Roads (Jason Woollard)
—
Dungeon Fantastic (Peter Dell'Orto)
—
Game Geekery ("Warren ""Mook"" Wilson")
—
The Gaming Musings of a Mad GM (Ken DeLyzer)
—
Ravens N' Pennies (Christopher R. Rice)
—
The Collaborative Gamer (Joseph Linden)
—
Olympus RPG Group (The Olympus RPG Group)
—
Octopus Carnival (Ubiratan Pires Alberton)
—
PK's Game Recaps and Tidbits (PK Levine)
—
Northport (Denis McCarthy)
—
Testsujin no Llama (Matt Riggsby)
—
Bat in the Attic (Rob Conley)
—
Generic Universal Eggplant (Enraged Eggplant)
—
Three Hundred and Thirty-Three (Michael Keenan)
—
T Bone's GURPS Diner (T Bone)
—
Dr. Kromm's GURPS Livejournal ("Sean ""Dr. Kromm"" Punch")
—
Lair of the Chaotic GM (ChaoticGM)
—
GURPS Mega Dungeon (John Morrison)