I got a new review of Dungeon Grappling, and this one was on RPGGeek:
Review Review
Things are looking good for Dungeon Grappling at the moment. With 21 hours to go in th
e Kickstarter,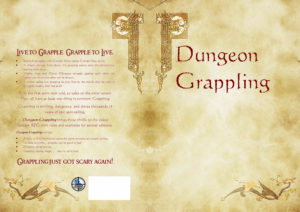 were closing in on $4,400, only $600 shy of my ultimate stretch goal of $5,000 – that pays for a custom cover that will replace the current mockup that I did that I usually describe as serviceable.
The recap, then, of reviews and discussion thus far:
RPGGeek. "This supplement actually has me excited about grappling in my games again. I think it will make the fights easier and more exciting with better defined and more predictable outcomes. Basically, these are the grappling rules I've always wanted."
The OmnusCritic. The OmnusCritic provides a 21-minute video review of the book, evaluating it and giving a passing grade on four criteria: aesthetics, writing, mechanics, and value.
The Round Table with James Introcaso. Less a review than a 75-minute discussion of the project, game rules for grappling, and other motivations and aesthetics animating the design. Still, if you really want to hear a passionate discussion of why grappling should be more important in fantasy RPGs . . . look no further than this conversation.
Tenkar's Tavern. "what I have looked at looks good. He even addresses rulesets with descending AC. I'll give this a closer look over the coming week. Did I mention the buy in is just 5 bucks? Seriously. Currently PDF only, 5 bucks to solve my RPG grappling issues that have dogged me for the last 33 years or so? Priceless…"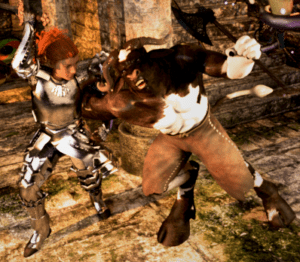 Ravens'N'Pennies. "Dungeon Grappling is a cohesive set of rules that works across multiple iterations of Dungeons and Dragons. For those familiar with his work on GURPS Technical Grappling Doug approaches the problem in the same way, but tweaked for a different game engine – and it works surprisingly well. To tell you how easy it is I've not looked at the new Dungeons and Dragons, glanced at Swords and Wizardry, and gave up on Pathfinder a while back. The system he presents was intuitive, easy to understand, and provides a lot of flavor. In short, it's a module you can just bolt on and go."
Dungeon Fantastic. "I'd urge you to check out this Kickstarter. Doug's got a solid product here – I've seen it (I mean, its origin was a co-authored article and I'm the co-author) and it is good. It's really superior to most of the clunky, ineffective, or downright risky grappling rules that come with so many games. Take a look and give it a chance."
Follow Me, and Die! "This is something that has been needed in RPG's for a long time. The Grappling Rules in AD&D are notoriously challenging to implement in play. The short and simple system introduced in Manor #8 is expanded in these pages. It gives a bare bones system and adds options and touches on how it can be used in specific systems. The basic rules will work for variations of the original game and clones, as well as later editions and variants of the original game.
The system is built on a basis of normal combat resolution. I like this approach. Use what is there instead of building a new system that doesn't feel right. Another good example of this is what James Spahn did in White Star with vehicle combat using the same format as individual combat. I can't think of a situation not explicitly covered in these rules."
Original Edition Rules. "Dungeon Grappling is a supplement for your old-school RPG that gives a fast, simple, and robust system for moderating unarmed combat. We loved this system so much that we used it as inspiration for unarmed combat in the Guardians super hero role playing game, and has become the de facto system for all our Original Edition rules. " The author of this review is Thomas Denmark, who wrote the Guardians superhero RPG with David Pulver.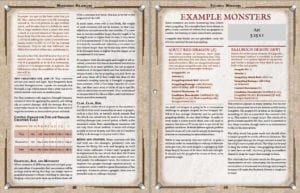 Bat in the Attic. "The basic idea is that there a better way of dealing with grappling. Doug developed a set of mechanics that takes the same basic mechanics of rolling to hit and inflicting damage and turns the result into something meaningful when it comes to grappling. He did this for GURPS and now he doing this for classic DnD, Pathfinder, and DnD 5e with the kickstarter."
Shane Plays Radio. This 30-minute live radio show got into a lot of things, but was a bit light on the details of the Dungeon Grappling Kickstarter itself. That was my fault.
Gothridge Manor. "When I run a game I like to have options available for my characters…good options. The way grappling stands in most games it isn't a good option and the players don't consider it when in combat. With Doug's system, combat doesn't need to be all or nothing. Kill or be killed. In this way it allows for more roleplaying. I've never liked the subdual rules of most fantasy RPGs. Basically it's a crappy way of patching a hole over something the developers couldn't figure out. Doug has figured it out. And it's good. And it's useful. And it doesn't slow down play."
Dislaimer
Many of these folks were given a preview copy of the rules, laid out but with no art. All of them backed the kickstarter, some before, some after, receiving the rules. Many are game writers in their own right, and several are folks that I've become friends with as a result of a shared passion for the hobby.
All of them pull no punches when something is bad – hot fires make strong steel and all that. And none of them told me what their reviews would contain (nor would I ask).
Please Consider Backing
The picture you get is of rules that work, for something that should be an important part of fighting, but usually isn't, because of mechanical drag on game play. Dungeon Grappling addresses that, and to hear the folks above talk about it, it does so successfully.
The Dungeon Grappling Kickstarter closes at 11pm Central Time on Monday, December 5.