Status and Trajectory
There's no better way to say it than to show it: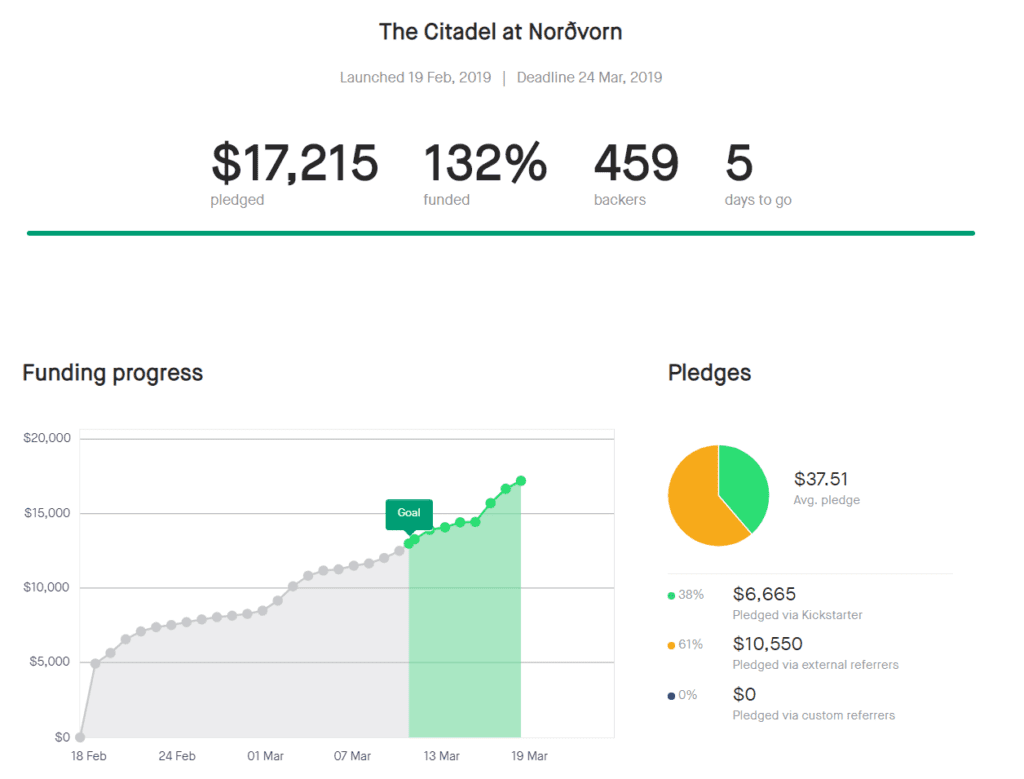 Double Your Dungeon Fantasy Fun
There are TWO Dungeon Fantasy RPG products on Kickstarter right now, and they're being mutually supported by Gaming Ballistic and Steve Jackson Games.
The Citadel at Norðvorn funded several days ago and is now in the process of crushing stretch goals. We surpassed the first yesterday, and we're on course to hit another one today or tomorrow! More on that later.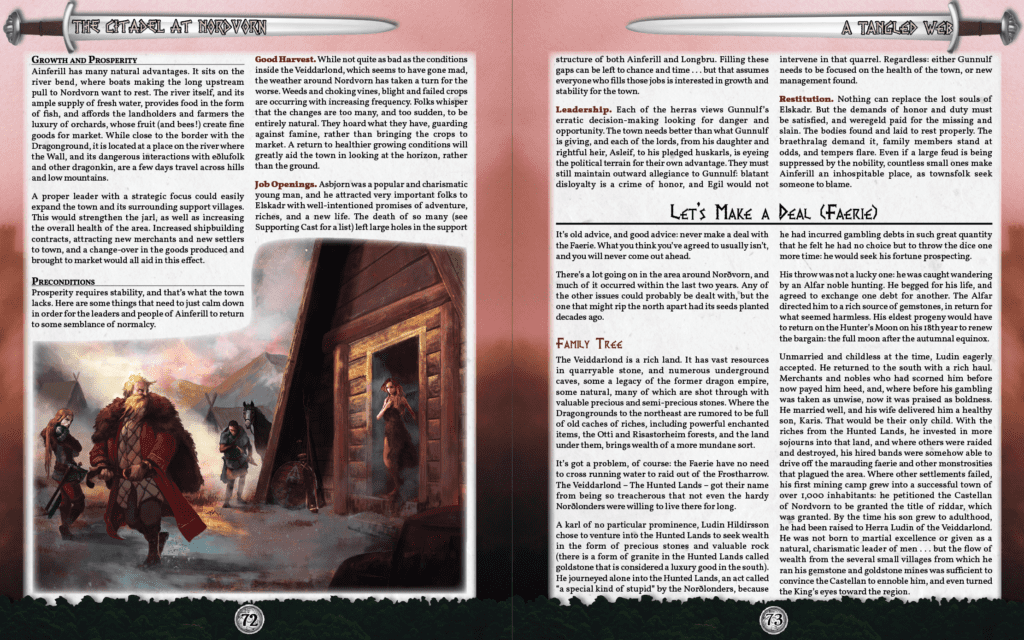 Dungeon Fantasy Monsters 2 and Boxed Set Reprint also funded a few days ago, and is in the process of knocking down stretch goals.
The SJG and Gaming Ballistic projects are separate, but have mutually-supporting stretch goals!
When Citadel hit $16,000 not only did Nordvorn boost to 112 pages, DFM2 upgraded the dice inside the box.
If Citadel hits $18,000 (possibly today!) DFM2 puts a game notebook in each box.
If DFM2 hits $45,000 (less than $800 to go as I type this) then SJG will include an entirely new RPG supplement by Gaming Ballistic, Fantastic Dungeon Grappling, in each copy of the reprint of the Box Set.

That's not even talking about the DFM2 stretch goal at $48K and $60K for more pages in the Monsters book itself, and the offset print run for Nordvorn at $25,000, which would see the game on store shelves as well as available through Warehouse 23 and Gaming Ballistic's website.
The level of cooperation here might be unprecedented (might not; it's certainly unusual). My data – which I've shared over on theRPGsite after it came up – shows at at least on MY end, the mutual support has been effective and shows the strength of the line.
And I've got at least two more adventures – true adventures, not settings – being written right now.
It's a great time to be involved in the Dungeon Fantasy RPG.
Please consider backing both projects today!