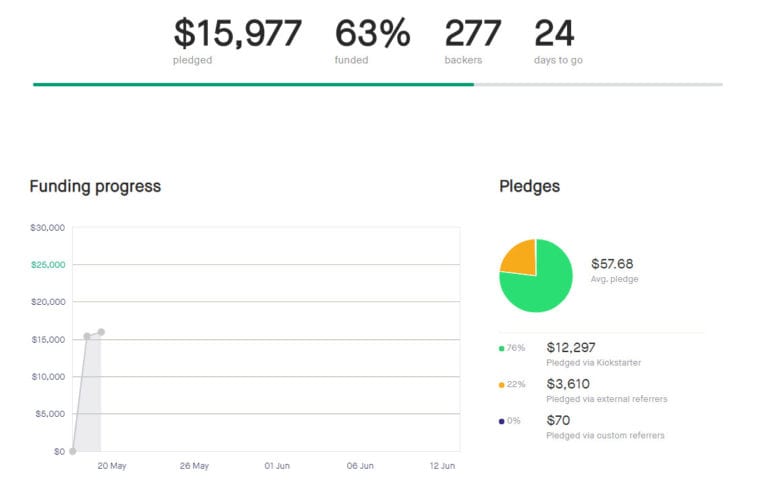 Thanks to you guys, Gaming Ballistic delivered with More Perilous Journeys its best first day performance on a Kickstarter, ever. It wasn't even close: my prior record was less than $7,000 . . . and that was the Four Perilous Journeys campaign!
We're over 60% funded as of this morning, and hopefully we'll see another solid day. Who knows . . . maybe we'll even fund today? Four Perilous Journeys saw about 40-50% of Day 1 on Day 2 . . . and that would bring us (dare I say it) Perilously close to success.
Progress
This morning I received the updated and revised draft of The Sunken Library, which means all five books are in my hands. Now, it's all me for editing and layout.
I have commissioned the cover for Dragon Hunt!, and I've seen a work-in-progress draft of the pencils for the cover. It's glorious. The artist and I discussed some revisions and she should get back to me this week, I hope. I'll post that as soon as it's ready.
Today I hope to get preliminary work done on all five books. Not full edits, but getting the formatting and initial layouts right. On the programmed adventures, that's no small task.
With funding moving along at a very healthy clip (knock on wood), I need to accelerate this part of it, so the moment we fund, I'm ready for art direction. Art usually takes a month or so.
Share, Share, Share some More!
We have 461 "followers" in the campaign, and of those so far, 147 have pledged. We also have 277 actual backers . . . which means 130 folks came aboard that never followed the campaign. This is excellent, as it provides a lot of latent capability to fund . . . and more than fund.
The key thing right now is reach and word of mouth. A kind word and a pointer on a social media feed from a fan, rather than a publisher or author, is huge.
Even so: we had a great first day. Hopefully Day 2 brings us that much closer!