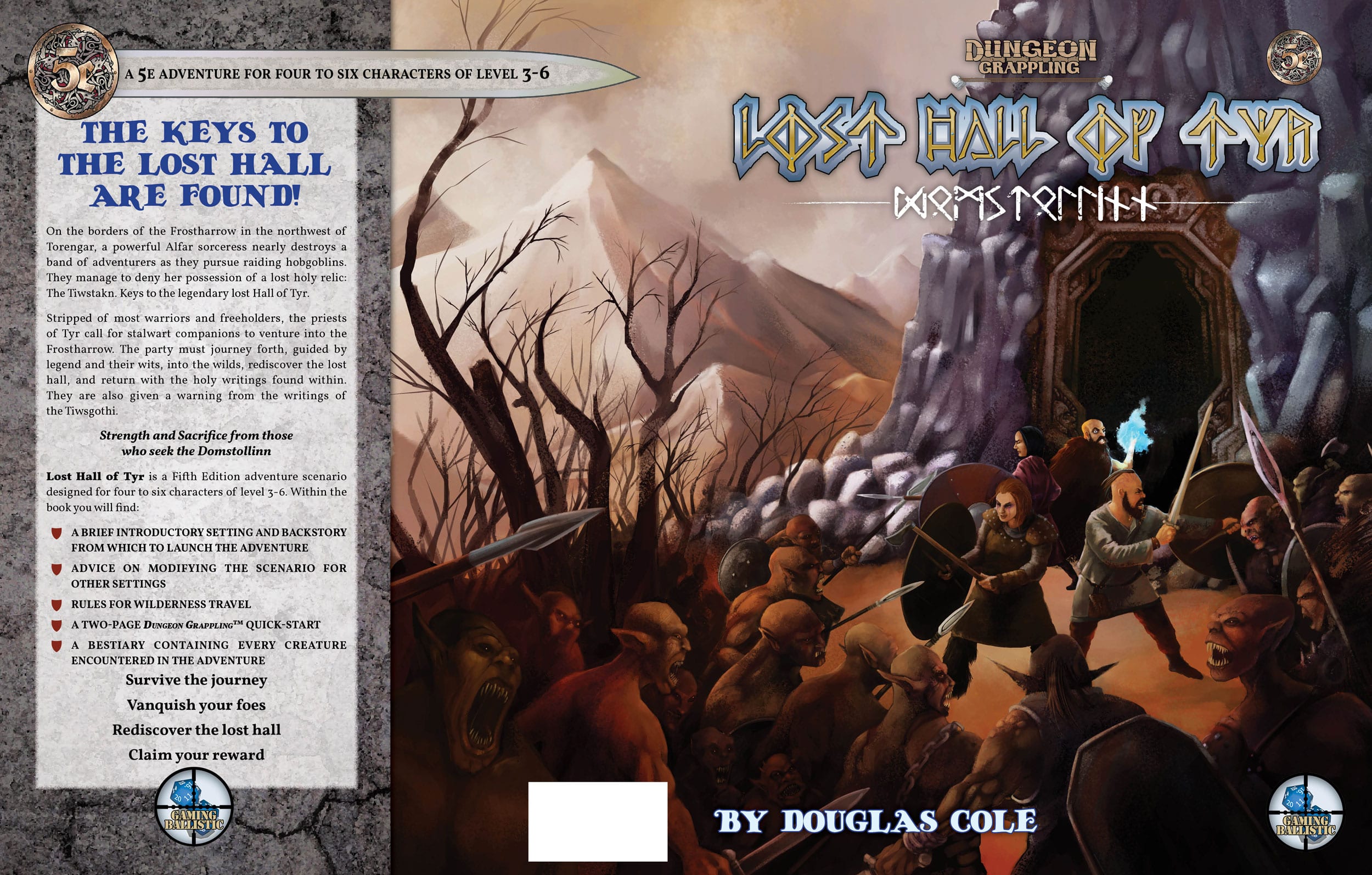 We're in the last weekend of the Lost Hall of Tyr Kickstarter!
The project has funded and the stretch goals have been consolidated and pulled in.
The project was reviewed a few more times, with favorable comments: Three Good Reviews.
And Roland Warzecha completed his full-page mural that will lead in the two-page grappling quick-start. If you like bad-ass female vikings beheading hobgoblins (with Roland's wife and Roland used as figure models for the warrior and hobgoblins, respectively!) this is worth checking out.
I'd like to draw particular attention to the Stythja ("Patron") levels. For your $200 pledge (more for Roland's images) you and I will work out a character suitable for the adventure using a preview of the Dragon Heresy RPG rules (the setting of which informs and drives this adventure as background), and one of the artists will provide an illustration of your character. The illustrated characters will be published in a (free to backers) book of pre-gens, and I assure you . . . they'll appear again one day!
In any case, this is a great side-quest (says others, not me) that will provide 4-8 hours of play and can be easily transported into other settings or even systems (a friend of mine who was given a preview copy even converted it for GURPS).
The project gets very cool as we hit stretch goals. OSR conversions, more art, and if we somehow hit 375 print copies, a true offset print run.
Please throw in!