As of this morning, 60 of 196 eligible voters have filled out the additional content voting form. Thank you!
Currently, here's the tally:
Several Alternate Combat Rules (2000 words) in the lead with 184 points
Skald Class (2000 words) with 140 points
All Cleric Domains (3,000 words) with 109 points
Berserker Path of Primal Runes (650 words) with 107 points
Feats (3700 words) with 99 points
Four Additional Backgrounds (2,700 words) with 96 points
Shield Size and Type (1,100 words) with 94 points
The next point totals below that are 73 points and it drops rapidly from there.
The above list has more than the 10,000 allotted words I can probably fit, but I wanted to show you the tally.
Commentary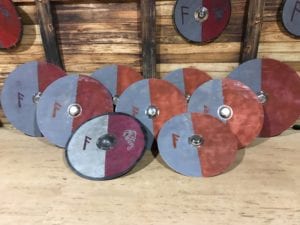 The feats are fun, but also the most potentially issue-filled part of any rules addition. They have to be carefully considered and balanced, which is fine. I've got a calculator for combat feats that can help things.
The backgrounds, in my limited experience, are a bit like starting equipment. Soon forgotten after play starts. Other folks' experience may vary, of course, and since this game focuses on Level 1-5 play, the characters aren't that far from their backgrounds in the game.
The additional shield rules are fun, and a key component of the game. They enable having bucklers to tower shields, metal reinforcement, and discuss what happens with a magical shield. They are, however, more fiddle. That being said, thus far "more fiddle" is winning the contents, so there's that.
Additional Rules
I honestly didn't expect this one to hit the top (at least thus far), but here are the additional rules topics:
Stacked Advantage/Disadvantage: Rolling 3d20 or more when conditions apply
Facing and Flanking: Rules for what constitutes each. Has illustrations which make this more bulky in terms of page count.
Weapon Heft: What happens when you try and parry a greataxe with a dagger
Lethality Switches: Disallowing frantic defense and more realistic healing rates
DEX and STR in Combat: DEX for attack rolls, STR for damage. STR bonuses for strong bows fits here too
Winding Down
So that's where we stand! If projections continue, we'll finish the Kickstarter around $13,000, which is pretty cool. Not "guaranteed offset print run" cool, but pretty cool nonetheless.
As always, a bit of social media boosting helps, and in particular, it would not take many Favorite Local Game Stores to make retail orders to make that print run happen. That's a win for everyone.
I'm still looking at improving the quality of the books. I should be getting quotes in mid-week, but these things are unpredictable.
More news as events warrant.