A bit of bullet-point news, because I have a review of Dungeon Fantasy 19 I want to write.
Gaming Ballistic is now Gaming Ballistic, LLC


Anticipating a real product with real sales, and not wanting to lose my house, ever, over a game, I have stood up a company for the purpose of selling the Dragon Heresy RPG, running the Kickstarter, and other commercial transactions. I've got an Employee ID number and everything. And a Linkedin posting that had all of my contacts thinking I quit my day job.
This is a big step for me, though the company isn't terribly important to anyone else until it starts selling something.
Look and Feel


The Gaming Ballistic blog will be undergoing some major changes.
For one thing, I'm getting a new look, and a new template. It will be responsive, which should help those on mobile devices. It will also be migrating to its own domain, which I secured a while ago.
The masthead and look will be refined, as well. I'm working with a friend and colleague, and we've already got at least one thing set up – two versions of the new masthead.
Here's one of them:

There's a 3d6 version as well.
I have plans for both 3d6 and 2d20 versions and how to use them.

Dragon Heresy Progress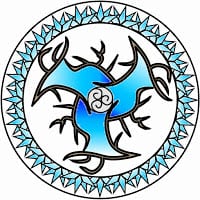 I've been doing a lot of blocking and tackling recently, but I'll admit I hit a willpower bump that's been a challenge.
Still, I got some good feedback from a new source on The Book of Heroes, and have incorporated that feedback.
All of the core elements – other than the monster fluff-text descriptions – are now first-draft complete, and the monster lead-ins are slowly but surely getting done.
I got near on 20,000 words of text about my fae from one of my playtesters with a passion fr them, and am in the process of editing that to be in my voice and what I think is slightly better presentation of the information.
I've reached out to my hopefully-editor with some business conversations and scheduling.
Kickstarter: Later or Sooner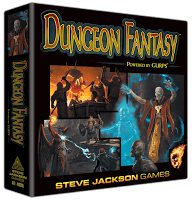 So. The Dungeon Fantasy Kickstarter is on track to probably hit $120-140K by the end, assuming it doesn't accelerate – which it might. SJG is being very responsive and I'm learning a lot from watching them. I'm in on this one for $155. The Box Set ($50), the PDFs ($35), and a year of Pyramid, which is always useful for me ($70).
On the other hand, the World of Aetaltis, which is a new setting for 5e, did not get that "Day 1 boost" that seems so critical. I've backed this one, and am interested in its progress, for somewhat selfish reasons. The KS goal is about $70K, which as I've said before is about right for a hardback book with good art, pro layout and editing, and which pays market rates to writers and editors. I'm in at the "PDF-only" level, for $85.
On the one hand, both Kickstarters seem to confirm that for hardback books or sets, you get some serious cash coming in per backer – about $85-$100. That's good.
Aetaltis is bringing in about 2,300-3,000 per day, which would get to the goal in time if it's linearized (which it's not usually – Kickstarters don't always work that way). The DF boxed set is bringing in an average of $7500 per day, but a ton of that came in on Day 1 and 2, and since then they're in the $2,500-4,500 range.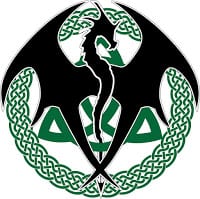 Here's my worry: DF and Dragon Heresy are both the same basic type of game. Complete RPGs. Aetaltis is a setting-only game, though with high production values. Mine will be 5e/OGL-based (good for me, I think), is a complete game in two volumes, and has a setting as well.
But right off the tail of the DF Kickstarter, when a lot of my user base is, I think, shared?
That makes me think that my planned October launch date would be unwise. November and December aren't BAD, but January seems much better. Plus, it gets out of the holiday season, which might put a strain on my editor.
(Did I mention I'm just giddy with who I think I managed to hire? No? Well . . . more on that some other day.)
It would also give a bit of a breather to ensure that the book is as good as it can be before it goes to him. And with all the tasks required to get the Kickstarter stood up, including the very, very terrifying combo of "Kickstarter Video" and "European/non-US shipping", a bit more time would be good.
I think it's time for another poll.
The To-Do List


I'm really down to the wire here. I've got some rewriting/organization work to do on the NPC motivations section for The Book of Deeds. I have a bunch of monsters to knock down, which involves 250-500 words of fluff text each. I may wind up culling the monster list quite a bit – I've got a LOT of types of critters, and a LOT of sub-types, which at 350 words per entry could add an unforgivable 75,000 words to an already-full manuscript.
Culling the list and offering up the balance as a separate add-on later might make sense. I'd not nix any critters crucial to the game, of course, but there are always monsters that really don't need to be there, and there are monsters and other foes that do.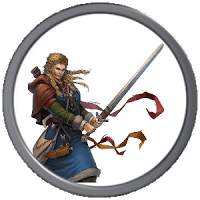 Then there's a short list of optional rules that I want to include. I have an option for fighter-types that I really like. I want to include rules for different-size shields as options. I want to include an option to make Dexterity and Strength both matter all the time for combat. One or two more things.
I think I also need to make a few changes to the sea travel rules.
And a real examination of the Domain Management rules that +Alexander Macris gave me permission to borrow and convert to SRD5.1. Got to make sure they're sensible (and any nonsense is my doing in the conversion, not his).
But it's starting to look like the monster mash, followed by tweaking, and that's very good.
I've also started to narrow down print options for hardbacks. It really will depend on backer count. It's also last on the list, or close to it, for funding, but I went from despondent (Lulu wanted $65 per book even at quantities of 1,200), to cautiously optimistic (Drive Thru RPG was a lot better), to very optimistic. PrintNinja and Thomson-Shore both look very strong for smyth-sewn, full-color hardbacks. Thomson-Shore apparently has a partner printer in the UK that might make inside-the-EU printing and shipping cost far less than otherwise. Shipping can run $20-90 per book done unwisely, since it's shipping, customs, and taxes. If I can get it printed in Europe with a sufficient number of orders, it's totally win-win. And I WANT to do that.
I've initiated conversations with Backerkit, and confirmed reasonable prices (1% of raised funds, plus 5% of any last-minute "upsells" people do for add-ons), but they're a data management service. Thomson-Shore also does Kickstarter help, and they're looking very, very promising as a nearly one-stop shop.
Still. That video. Shudder. I do have nice maps, courtesy of Cornelia Yoder. I have a book laid out with art holes, so I can show backers that the risks of not getting a playable game are very low.
Anyway, the next few weeks are nose-to-the-grindstone time for writing, editing, and tweaking. And then it's making the arrangements to get the thing out the door.