I posted my Ballstic's Report a few days ago, but since then I've been able to dig into 2017 a bit more, thanks to it also being Tax Time.
So . . . what happened?
The Detailed Breakdown
Overall, GB lost money. Quite a bit, really.
That was expected, to a certain extent. Overall, most of the loss came from very definite, known places, and I'm mostly satisfied with each bucket of cost and revenue, even if overall I'm disappointed that certain lines didn't do better, or make more progress.
The key bit of this analysis, which isn't required for tax time but is very useful for me (and if you're an aspiring company owner out there, I suggest this as well), is allocating the costs by project and product.
Dragon Heresy
Products you're not selling are expensive. Products that you have been developing for two years without selling rather more so. The biggest cost item, not offset at all by revenue, has been my pre-investment in the Dragon Heresy RPG.
I spent about $8,400 on Dragon Heresy in 2017 alone. All of that, 100%, went to contract labor. Art, Editing, and Layout/Graphic Design.
Between that work and the art procured for other related projects, I should be able to put together a fairly attractive introductory game to get folks playing it. That's a 2018 thing, but it's a doable 2018 thing.
But that's 32% of the total expenditure, right there.
Overhead
The next bucket of cost was overhead. Gaming Ballistic spent about $6,600, or 25% of expenses, on things not related to any product in particular.
The expenses broke down roughly as
GenCon cost me $2,800
The Website hosting, Adobe Fees, and acquiring software packages to produce my games and videos cost me $1,400
I spent $1300 backing Kickstarters and acquiring research material for game play and design
There was about $625 in legal and professional fees, and another $525 in non-specific overhead
Lost Hall of Tyr
The development and production of my GenCon adventure that became the Lost Hall of Tyr publication was the next highest investment item in terms of costs. On the other hand, it also brought in some revenue! So yay, sales.
Overall, Lost Hall of Tyr cost me $6,100 to make, or about $100 per page. The Kickstarter and other sales associated with it brought in just shy of $5,000. So overall, at the close of the year, Lost Hall cost me about $1100 net, for a bit of a loss.
On the cost end of things, this was basically due to my over-investing in art (though the result was great). If I sell through the inventory on my shelf, this will bring the loss down to about $400. The sales velocity of the adventure hasn't been spectacular, but I have some hopes for how to turn that around, perhaps, in 2018.
Dungeon Grappling
Overall, it must be said, Dungeon Grappling has definitely made more money than it has cost me. The tale of the tape for 2017, though, is that finishing the book cost $3,700 and it brought in $2,200 in sales, for a net loss of $1,500.
Again: that's deceptive. The Kickstarter brought in about $4,500 total, and I hadn't spent all development costs in 2016. At the END of 2016, I'd reported Dungeon Grappling would wind up about $100 in the black . . . and since then, I've earned at least $950 in income from DriveThru and $485 net of shipping through my website. That's a total of about $6,000 on a book that cost less than $5000 to make, though purchases of inventory ate into that total somewhat. Dungeon Grappling is doing just fine.
Shields!
Swerving into making craft goods with a Viking-esque theme, I spent about $1,000 in "R&D" on the right way to make an historical viking-style shield. At the end of the year, I'd completed a design method that was mostly historical, easily repeated, and produced a shield of the right weight, feel, historicity, and usability for viking re-creation martial arts (reenactment frequently has different rules and therefore different expectations of the equipment).
I did make a few sales, too, earning about $350 there. I feel good about where that product line is for 2018, and I'll go live taking orders as soon as the weather warms up enough for me to work outside again.
Venture Beyond
I procured a preliminary layout template from Nathan Paoletta for what was supposed to be a quick-turn project that turned out anything but. Even so, expenditure here was only $400, so no real damage done.
Summary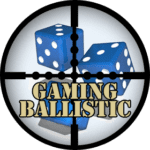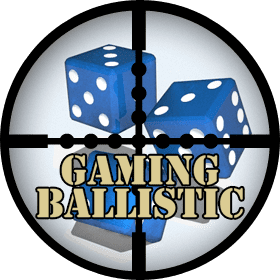 In short, I brought in about $7,300 and spent $26,000. That's a hefty loss.
The spending on Dragon Heresy hopefully puts me that much closer to product.
GenCon was very expensive and I won't be doing that again this year. I backed a lot of Kickstarters and bought a lot of game books as research material and "how it can be done" worked examples.
Lost Hall taught me some things about pre-spending (limit it) and how folks value adventures over rules supplements. Also about over-estimating backer count estimates.
So that's that. I will need to moderate my Kickstarter and software purchases in 2018 to bend GB to the black, and see about getting more products on the market to sell. I've got a few ideas there as well.