It's that time again, and on the first day of the New Year, it's time to do a retrospective, a Gaming Ballistic 2018 Year in Review.
Summary
Here's the skinny.
The Blog
Averaged 4.25 posts per week, 220 posts total for the year. Best year ever was 307 in 2016.
Lower unique content delivery in general, as things focused on the publishing end
Maintained good fidelity to GURPSDay
Need to re-energize the blog side of things in 2019
The Company
Ran three successful Kickstarters in one year! The first two continued my record of "on time or early" on my KS projects, making me four-for-four. The last one kicked off in December, and while it's on schedule, can't be considered early, late, or other just yet.
Dragon Heresy got published as a Level 1-5 Introductory Set, in what is the best-feeling RPG book I've ever handled. Really: the production values are stunning and compare with anything the big dogs (or anyone else) have made. It's a great book with great content, and I'm very proud of it.
Hall of Judgment became the first-ever, and currently only, licensed product for SJG's Dungeon Fantasy RPG
HoJ was run at several conventions, including GameHole Con by me, and was quite popular
HoJ was my most successful KS to date in terms of backer count (over 500), and post-KS sales have been good. Counting PDF and Print sales individually (which means if you bought a print and PDF copy, you get counted twice), Hall of Judgment has moved over 1,000 copies, making it my most popular product to date. GURPS folks have been good to me.
GB was profitable by a few thousand bucks (more on that in the coming weeks) in 2018. If sales of the Dragon Heresy core book take off even a little, this will provide a vital source of revenue to support ongoing work. I have since learned that what I thought were zero sales in December (true) was expected; first actual sales coming in January, with 25 pre-orders confirmed, with more expected! This is unexpected wind in my sails (sales?).
I received three additional contracts for more expansions for the Dungeon Fantasy RPG in 2019! The releases will be spread through the year. The first title will be The Citadel at Norðvörn and it should enter crowdfunding in the first quarter of 2019.
A second edition of Lost Hall of Tyr was successfully crowd-funded, but once again I was shocked at how few folks backed the project based on my pre-campaign market analysis.
Marketing and outreach needs to be a priority for 2019 if I'm going to successfully see "take-off" in the future
GameHole Con was awesome and I'll return there, and try and generally increase my convention presence in the future; even so: day job limits the amount of time I can spend at such events.
The Man
I gamed less than I wanted to this year
I definitely felt singed running two Kickstarters back-to-back with Dragon Heresy and Hall of Judgment. These were successful, but wow.
Some major and positive life-changes in my household (my wife got a great full-time job in her area of expertise) were still very disruptive on my schedule
I need to exercise more, and force time for it. Day-job and schedule changes make this harder
Keeping track of many social media feeds is draining.
I've been enjoying the hell out of shield-building and wooden weapon-crafting for my Viking stuff, but there are issues to be resolved with it in terms of where my time is best spent.
Overall, it's hard to argue:  2018 was a successful year for Gaming Ballistic. I just wish it felt more successful. The miss on the number of folks who would be interested in Lost Hall 2e is particularly painful. I'd pondered hanging up GB entirely in October-November, but then I got the three contracts for the Dungeon Fantasy RPG for 2019, which was uplifting. I hope that these three projects, plus a few more in the pipeline, provide the wind in the sails for 2019.
Dragon Heresy needs some actual play, some good reviews and press, and a bit of word-of-mouth. If it can get it, it can be a bit player overall and still make the difference in my being able to self-fund, rather than crowdfund, projects. I have more ideas from myself and others than I have cash-flow to support, mostly in the "it costs good money to get good art" category. I like going into crowdfunding with nearly everything complete, and that can't happen just yet in 2019.
That's the summary. More details below the break.
Gaming Ballistic: The Blog
If the past is prologue, then what came before? I started the blog in 2012, which means I've been writing for six years, and in that time have published 1485 posts.
Posting Velocity

2016 was my big year for number of posts, and I ramped it up and had a regular schedule and ideas flowed well. Most importantly, for the first 2/3 of the year, I had nothing to do but post on the blog: my foray into publishing started in October of 2016 with the establishment of Gaming Ballistic LLC as a company. It's what can only be referred to as a hobby business, in that it's not my primary source of income (in fact, it's still in the red since inception, but more on year-by-year later), and I still have a day job that fills most of my time.
As my publishing went up, my posts went down. I averaged 5.9 posts a week in 2016, and 4.25 posts per week in 2018, which is not bad, but I rather suspect many of those were Kickstarter related, which on the one hand is good, in that I'm being productive in the publishing department, but I generated relatively little new content from a blog perspective as I aimed my creative energies at publishing words for game releases.
That's something I probably need to work at, and spacing out "content posts" on a monthly basis, targeting three "unique content" posts a week plus whatever business-type posts I do for Gaming Ballistic. That will "only" be 12-15 content posts a month, but that's probably OK
GURPSDay
The unqualified success this year was GURPSDay, which mostly ran every week, and whose blog roster swelled to over 100 blogs, though several are unfortunately defunct, we still have about 100 posting occasionally. The down side is that the number of posts being collected per week has dropped. Doing themed weeks or planned posts always seems like a good idea, but it's harder to pull off in practice than to come up with the idea.
In 2019, I'm going to be looking into an alternate way of doing "GURPSDay" that might take some of the administrative overhead from me while giving the GURPS public even better service in terms of the value that GURPSDay provides. I have a few ideas along this pathway, most of them in the "well, of course!" method of thinking. Even so, if I can do it, I will. Something that I don't have to actively manage will make it more reliable, more user-friendly, and that's good.
Unique Content
I used to have a whole bunch of stuff I'd do regularly. The Reloading Press was quite popular, and playing in several games per week gave me good session recap fodder. I got a bit tired of transcribing and not playing 100%, so that got more difficult. The time it took to execute, do post-production, and the expense of transcription made my Firing Squad interviews an administrative burden that I couldn't sustain. I need to figure out how to do more and better unique content on the blog, and I'm hoping pacing and focus will be the key in 2019.
The End of G+
This is going to be a big thing, in that I used to have between 2,500 and 3,000 followers in my Roleplaying Games circle (and still have 2,600), and that provided the audience for my stuff. I'm presuming many, but not all, of those folks were duplicated on my GB Mailing List, which is between 900-1,000 folks. The dissolution of G+ means that most of those contacts will . . . evaporate, or at least must be re-enticed to get back to me, and that audience has fragmented. Some are going to MeWe, others to FaceBook, many avoiding Facebook. Discord picks up some, and . . . Oy! Too many feeds, and too fragmented. The best solution would be to have these folks follow my blog, and get back to that. That way, the content has to be created and appears ONCE on the blog, here, and folks can share the link or add it to some sort of aggregator.
The Blog Roll feature of Blogger did this admirably, and no small amount of interest and comments came from a reshare from Peter or Erik or Tim. If a version for WordPress exists, I haven't found it, though I'm sure it exists. But I haven't found it. Vicious circle.
This is going to be a painful migration, and finding a place to draw in customers who interact with me is going to be important, both for my blog and for my company. I'm not yet losing sleep over it, but it's a concern. I did add a Find Me! page on the blog menu. Hopefully that will help. Attracting actual subscribers would be the best method. We'll see what the future brings.
Gaming Ballistic, LLC
OK, with the blog out of the way, let's look at the company.
Gaming Ballistic, for a one-man shop, did amazing things in 2018.
Product Portfolio
As of the end of the year, I had four products on the market, and one pending.
Hall of Judgment. Knocked this one out of the park. It's a good-looking book, does credit to the Dungeon Fantasy RPG line, and the GURPS fans lined up and delivered for me, which is why that market in 2019 will get my #1 focus in writing and delivery, while my Dragon Heresy conversions of the three upcoming products will be done as "after the fact" projects. The book is nearly sold out of the 500 copy initial print run, but I've arranged for Print on Demand fulfillment of further orders for overseas customers, and should it be called for, will look at additional funding for a print run of Hall of Judgment for US audiences. The potential reprinting of the Dungeon Fantasy RPG Boxed Set in concurrence with the announced Bestiary for that series might provide a shot in the arm there. Having several well-written, high production value adventures for that tome will be very helpful.
Dragon Heresy. Gorgeou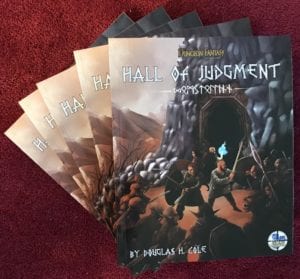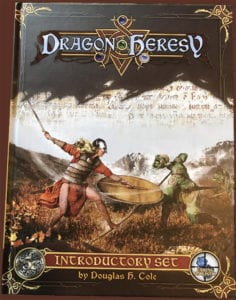 s book, good rules. My dream of bringing this to market was finally realized this year. Sales have been moderate but each sale through my website brings in relatively substantial revenue. It entered the distribution circuit in December 2018, and unfortunately garnered ZERO sales in December, which is another disappointment for the 2018 year I have learned that 25 pre-orders have already been placed for January, with more expected before the ship date. The entire print run is paid for out of the KS already, and selling 400 copies sitting in TN per year funds an offset print run for a smaller book per year. Given the first-month sales are zero . . . well, I have to really think on that. The news that sales were not zero makes a big difference to my financial and mental outlook, and I'm already making plans.
Dungeon Grappling. Still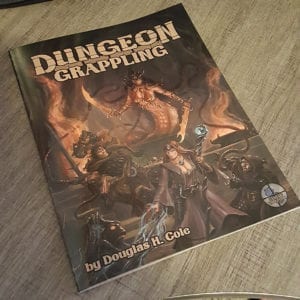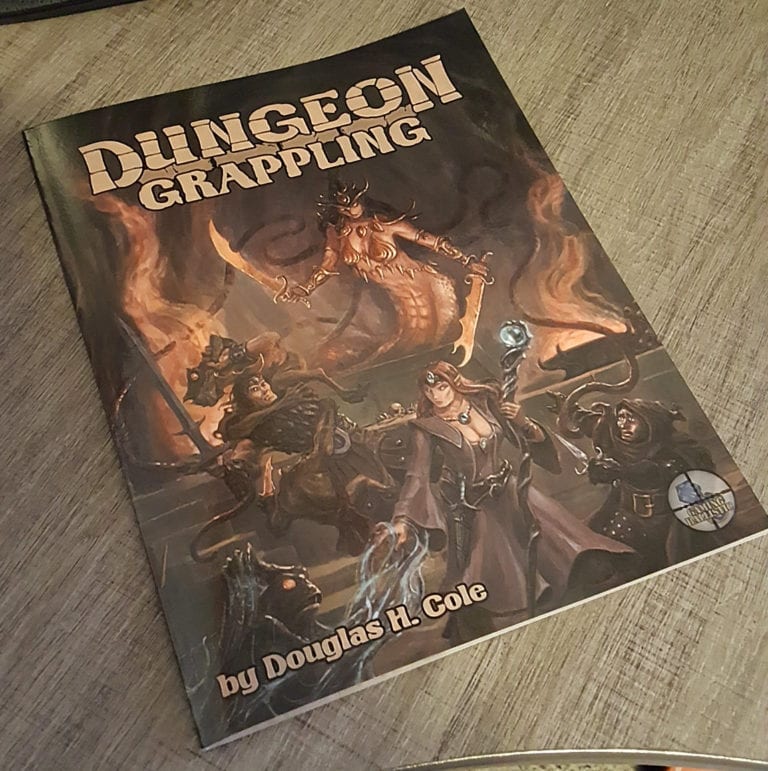 provides occasional sales and got a bit of play when Jason Hobbs, of Hobbs and Friends of the OSR, used a modified version for one of his games. Just about everyone that uses the system like it, or can take core elements and use them as they wish. That's the point, and though I joke "it's a low bar," it really is the best D&D-based grappling system on the market. It makes it fun, fast, entertaining, and seamless with the rest of the combat rules.
Lost Hall of Tyr (1st Edition). Meh. All things considered, this project was a failure financially on its own (it lost money) but led to Hall of Judgment, which was anything but a failure. I took the print copy off the market on DriveThru when I decided to upgrade it to 2nd Edition. PDF is still on sale (though it doesn't, in fact, sell).
Lost Hall of Tyr (2nd Edition) is not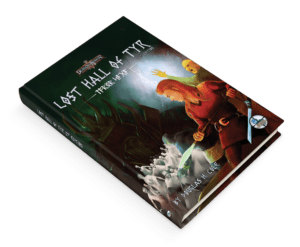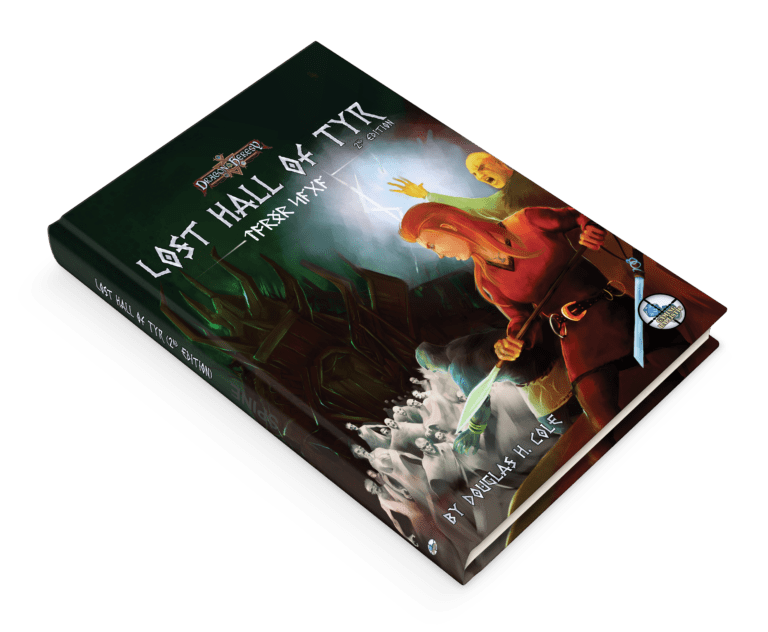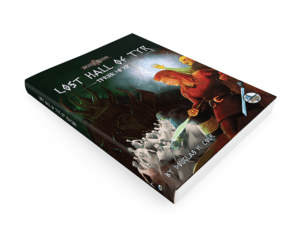 yet on the market, but should be as of Feb/March 2019 in PDF form, with backers getting a nice copy, equal in quality to the Hall of Judgment printing (or better if the Backerkit phase goes well) and future customers being able to source POD, unless things pick up and enable a big print run.
Crowdfunding and Financials
While the details are not in for 2018 as a whole, I ran three Kickstarter campaigns.
Dragon Heresy brought in 328 backers and something like $18-20K in total funds. It cost much much more than that overall, perhaps $32,000, or even more. I know I did a detailed breakdown of Cost and Revenue in a blog post, but I can't find it. This was always going to be a pre-investment though: it's the very definition of a vanity project, and a fantasy heartbreaker ("Like D&D, but better!") as well. Still, it is a successful vanity project, and a good fantasy heartbreaker. So there's that.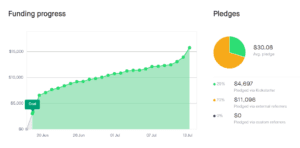 Hall of Judgment brought in 528 backers during the campaign itself, and at least 70 more sales after the campaign, so it reached a full 1/3 of the total number of backers of the Dungeon Fantasy RPG campaign, which is amazing for an adventure. I detailed the costs and income here, but no question – this was a successful, profitable campaign. It made up the loss on Lost Hall 1e, and helped offset the investment in Dragon Heresy from 2017.
I decided to launch Lost Hall of Tyr (2nd Edition) in the weeks running up to Christmas. This is risky at best, stupid at worst. But I wanted to get it cleared from my schedule so that I could focus on new content in 2019. It made its goal for new maps, and a digital print run which will equal the Hall of Judgment quality, but not quantity. It raised about $4,000 in the primary campaign, but the Backerkit phase will come in January, and that might prove interesting. I got about a 20-25% boost even to Lost Hall 1e, and that was without a strong portfolio to back it up. That's not enough to get me my 1,000-unit offset print run, but it means if we can attract some "pre-order" customers, we could have what must be considered a victory in overtime.
The KS funds for LHoT2e will settle in January; Backerkit in Feb. So that will be part of the 2019 revenue, but it's an important deck-clearing.
The other big things about the two completed campaigns. I ran them consecutively: the HoJ campaign kicked off the day the Dragon Heresy print files shipped to the printer. And both were – as is traditional for Gaming Ballistic – completed on or ahead of schedule for the backers. There were a few delays in Dragon Heresy that prevented an early delivery, making the hardcopy "merely" on time. HoJ was a compressed timeline by design – I met it anyway.
Say one thing for me: my project management skills are still top notch.
Marketing
Unfortunately, my marketing skills not so much. Dragon Heresy really needed to hit 500-1000 backers to really take off. That would have been a $25,000 to $50,000 Kickstarter, fully supported the big print run, and been break-even to boot. I could not get the word out well enough to interest that number of folks.
Lost Hall of Tyr 2e was even worse. I'd identified 200 folks that had backed Dragon Heresy without buying any of my other stuff including LHoT1e, and of course there were 240 backers of the first edition product, and somewhere between 80 and 120 of those had opted in for the hardcopy. I figured I had a good lock on about 300 folks who – as my friend Dave Brown had said – had already given me money and were likely to do so in the future. I wound up with 130 backers here total, which was my worst KS performance to date, though the appeal of revisiting the same concept a third time is inherently low.
Furthermore, the zero sales Dragon Heresy picked up it's first month on the circuit – which should be the best month – is a crushing blow to my hopes for the upcoming year. My inability to garner any attention to my flagship product is a colossal marketing debacle on my part.
I have since learned – see above – that the zero sales in December was an expected outcome. December availability means orders really come in December and January, with payment coming late Jan or early Feb. Jim at Studio 2 has confirmed 25 orders already, with a hope of more as January progresses. So that's a vast difference in what that means for me. I ordered enough books to keep the distribution funnel profitable, and if I can "only" sell 25 a month (though it won't be linear), it's still 400 books per year, enough to fund an offset print run for a support product without having to go to Kickstarter. While I must still prioritize other channels for this, including the Open Gaming Store and Amazon, this means that I could be looking at a steady stream of moderate income for the business from this pool. It also means that support material (Oh, I can get a core book and a few adventures?) might really help pick things up.
My outreach and marketing presence to the FLGS set (distribution) and my inability to reach my own core mailing list on non-GURPS stuff is a giant klaxon bell warning to me for the upcoming year nonetheless. I've already made plans with someone who knows marketing better than I do (which probably includes my cats) to prioritize this in 2019.
Production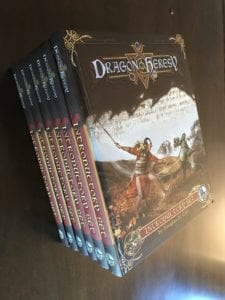 From a development standpoint, I made big strides in 2018, including learning enough InDesign to manage my costs here quite a bit. I also developed a solid network of POD, digital, and offset print contacts that I can predict the cost and quality of distribution.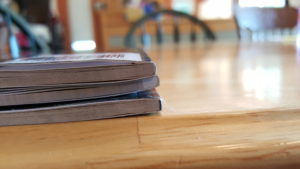 I also came to the conclusion that while DriveThru and CreateSpace POD seem like a good idea, they're really not. They're moderate to poor quality and production values (thin paper, mediocre binding, tendency to have bad trim), and while DriveThru is better by far than CreateSpace, you pay for it with much-increased product cost. It's a big venue, DriveThru, but I don't feel it's working for me.
I'll be exploring new ways of printing and distributing books. Making them, however, is a strength, and the production quality of my later books is top notch.
I will be definitely reaching around for some more help in the outsourced editing and writing department in the coming year as well. I want to find someone who can work with me to nail certain habits I have due to way too much memo-writing (excessive use of passive voice trained in by "the science performed itself" and "write inoffensive work emails that don't come off too strong, especially to the partners in Thailand"). Also to ensure that my writing is helpfully organized and other "hey, does this really work with this?" type questions. Ken Hite was masterful at this, but he be damned busy these days. I have found some of what I need, but not all, and part of that is limited by the revenue I can bring to bear on the issue: good editing is as costly as good writing on a per-word basis, and for good reason.
My art production, I'm mostly happy with. I've learned and developed good contacts, and my selective use of stock art in later projects has been a godsend for cost management.
Goals and Projects for 2019
2018 felt like a mixed bag. What's on tap?
Dungeon Fantasy RPG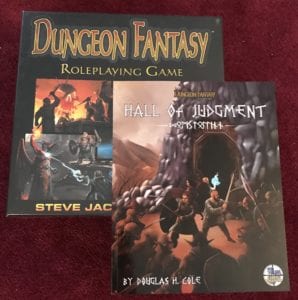 I have three signed contracts for more work in Nordlond for 2019. The first is Citadel at Nordvorn (leaving out the odd character accents for the moment). It's targeted at 40-60,000 words, and I'm past 21,000. I have a lot to write in a short time, but as things get farther along, it becomes easier.
The other two projects are also making progress, but have longer time windows for completion. They're also the first projects for me that will be written by other folks, but I'm acting co-author on both. This is due to the amount of internal knowledge I have on the game world. The use of Google Docs to steer things as they are developed is a outstanding tool.
So minimum three projects for 2019, which will go through crowdfunding. If the community finds my work as compelling (or even more so) as the last project, I have high hopes for these. For one thing, they'll not re-use much art. Nordvorn is a mini-setting, not really a "delve" per se, so we'll see what people make of that, though if the campaign goes will, the setting will support many delves, and some of those can be provided as stretch goals.
I will also be releasing a very small product in the first quarter of 2019 for DF and the DFRPG, I think, that folks might like.
If the three existing products go well, I suspect a Nordlond Bestiary will be something that could be compiled in the last portion of 2019, but this isn't a product announcement. It's recognizing that with four books probably containing 50 to 100 unique monsters, all of which have their own unique flavors, that this sort of creature catalog is a good idea.
Dragon Heresy

I must figure out how to increase the sales velocity of the existing hardbacks. Reviews, game streams or video, sell sheets to game stores . . . anything to get things going.
The first step is to finish up Lost Hall 2e, which is dedicated DH support. Converting the three upcoming adventures in the Dungeon Fantasy RPG to one larger campaign module is one way I can push support. Another is a project that's been kicking in the back of my mind called The Hunted Lands, which was designed to be a campaign setting to take characters all the way from level 1-5.
I was also looking at The Book of Foes and a Character Expansion, which would be effectively the Dragon Heresy Intermediate Set, covering from Level 6-13. That requires more interest than I've been generating with the core books, though. I've got a lot on my plate in the first half of 2019, so I can work some of this in the background . . . but I need to figure out how to reach an audience that makes this attackable.
Other Games and Products
There's still a few outstanding things that I'm looking at to broaden my portfolio of offerings. There's a long-stalled project that I'm talking with the author about. That might make a good late-year release. And something entirely different that would support the Dragon Heresy line but not actually be a DH game that I think might be fun. Again, though: hard to work through that without a sense of momentum for the line in general. That being said, since the Dungeon Fantasy RPG and Dragon Heresy world are the same, momentum for the Powered by GURPS product will drive the other. Yeah, vague-booking, but I don't want to commit to more than I can support.
The Fall of Pyramid

Pyramid Magazine came to an end in December 2018, to much sadness. I got my start writing there in 2002, and became friends with a lot of folks. Pyramid was the gateway to a lot of good GURPS content, and that outlet will be missed. I keep thinking of how we can bring the success of the Pyramid Write Club that Christopher Rice and I had going for a while until Life got the best of it to something folks would support that would be an outlet that would fill that gap. Develop new talent. Keep the GURPS material flowing in small chunks.
But GURPS and Pyramid are hard in general. So many genres. And writing well is hard work, especially since game writing is also technical writing. This may also be something I look at in the last half of 2019.
Re-energize the Blog
This has to come in two chunks: first, I need to run and play more games. That's where ideas come from. Second, getting back to a schedule of posted content that I can maintain in addition to my writing commitments.
Improved Outreach and Marketing
I simply must get better at this. My mailing list needs to increase from 1,000 to 2,000 or more by year's end. I need to increase my convention presence, I think, but cannot fathom how I'll have the time to do so. Perhaps personally visiting stores here in the Twin Cities with Dragon Heresy in hand, and seeing if holding the books can make a difference. Developing a superior "sell sheet" and need to try and mail it physically to game stores through the country. I've got to get "on the map," so to speak.
One method for this outreach that I hope to leverage is my long-standing friendship with Erik Tenkar of Tenkar's Tavern. I'll be a regular host on both the RPG Breakfast Club, The Dungeon Show, and RPG Coast to Coast on Discord. These will be turned into Podcasts and hopefully get my name out there.
Also: I have to look at running games on Twitch and getting my brand out there in video. That very much seems to be a key to success.
Invest more in the OSR?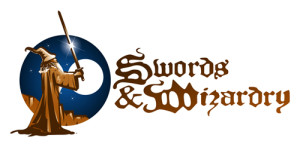 It may well be that the 5e-based market is simply saturated. WotC is coming out with many $50 books and the vast majority of folks are headed that way. There's more space for innovation and success in the OSR space, despite a smaller market. Doing dedicated setting materials specifically for the Swords and Wizardry market might work out, and the size and low-impact of the S&W stat block and conversion ease would make supporting 5e, S&W, and Dragon Heresy in one release attractive. That goes into "improved outreach and marketing."
I have been pondering what a S&W-based Dragon Heresy game would look like as well, or even one that's a modified Adventurer Conqueror King engine. The core concepts in Dragon Heresy would map well to the lower powered OSR world, and some of the mechanical innovations brought by Dragon Heresy would also map well to those games. The OSR has a lower burden for stats and layout as well, simplifying production. I can't think of that too hard just yet, but there might be something there.
Revenue Goals
I was profitable by a few thousand dollars in 2018. This is a gigantic achievement, soured only by my viewpoint on velocity and growth. Too much McKinsey and Company "zero to $1 billion in four years" startup background, I guess.
More realistically, I do have some goals.
Kickstarter Revenue. I've got firm plans for three projects this year. Each is self-contained, and my goal for each is more or less the same: 500 or more backers for each of three products. Given their size, the expected take at this level is about $12,000 each, which will likely fund each one as conceived but not produce much in the way of surplus. Even so: each one adds to the Dungeon Fantasy RPG support and provides a ready-made expansion for non-Powered-by-GURPS products.
Back-Catalog Revenue. This is where the real question will be. As noted above: $12,000 will fund an 80-page book, more or less. My first goal, then, is to bring in enough sales from non-KS releases to fund material even without Kickstarter. That's $1,000 of income per month, which basically means a sale or two per day. That's a hell of a stretch goal, but crucial to Gaming Ballistic's growth and success. This will mean expanding into new sales channels as well as an Amazon presence.
Parting Shot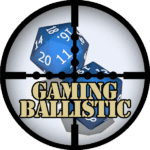 Running a business is just hard work. Running something in a highly competitive, low profit margin industry is even more so. I love doing it, but it's daunting.
It's hard to take the good with the bad. My success in the world of the Dungeon Fantasy RPG in 2018 was tremendous. My own efforts saw the publication of a fantastically-produced self-contained game that folks will love playing if they get their hands on it. Doubling down on the system with new material might be one way to look at it: maybe something non-fantasy.
But the take-way in 2018 is for all its ups and downs, as a business it was a good year. Now the need to take that success and build on it looms, and I'll be attacking that head on.