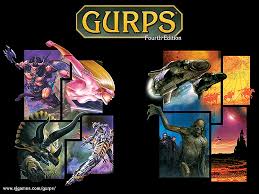 Thursday is GURPSDay, being posted from Penang, Malaysia, and below you can find the blog activity from the last seven days.
Over the last week, as of 10pm CST, there have been 39 GURPS-Related posts from our list of 38 blogs that have popped up on the radar screen.
The script for this week was run by my wife, per my instructions. So we'll see if I have a future as a software documentation expert. Since I spent 4 hours yesterday doing just that, there's at least some hope.
Not every blog posts about GURPS every week, but some are ridiculously prolific! The list is randomized, so different bloggers will be highlighted at the top of the post each week.
As always, if you're interested in having your blog consolidated here, navigate over to The Instructions Page and drop me a line.
—
Dark Paths and Wandered Roads (Jason Woollard)

Sundered Lands 5 (4/21/16) – The Guardians of Bletherad meet the person they have been seeking and agree to help her regain her family ship and fortune. The newest adventures in the Sundered Lands of Palladium, our GURPS: Palladium Fantasy campaign.
Grand Duchy 79 (4/15/16) – The Grey Company assist the lizard riders in their foray against the "mutts" of the valley. Summary of the latest play session of The Grand Duchy of Adventure, our GURPS: Mystara campaign.
—
The Collaborative Gamer (Joseph Linden)

—
Game Geekery ("Warren ""Mook"" Wilson")

Modern Fireteam Quick-Start Characters (4/20/16) – Today's post offers a four-person fireteam of "Heroic" level Quick-Start soldiers useful as battlefield PCs and/or enemies. Unlike last week's agents, this is not a covert team! Includes a Team Leader, Sniper, Grenadier, and Automatic Rifleman. Lock and load.
—
Ironemblem Gaming (Richard White)

—
Mailanka's Musings (Daniel Dover)

—
Dungeon Fantastic (Peter Dell'Orto)

—
Game in the Brain (Justin Aquino)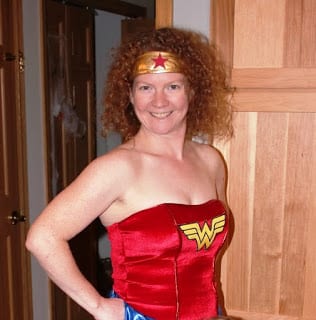 Today's pull brought to you by . . .
—
Gaming Ballistic (Douglas Cole)

Reloading Press: 10mm Auto (10x25mm) (4/21/16) – When you need an automatic pistol cartridge that you can make the case is controllable without compromising the hand cannon factor, look no further than the 10mm Auto!
Reblog: After the End 2 player-facing skill sheet (from No School Grognard) (4/21/16) – This is a reblog of No School Grognard's player-facing cheat-sheet for every use for every skill/attribute/advantage listed in AtE2:The New World. This deserves to be emulated for many worked-genre examples, and would make a really cool living document for "what can I do with my skills" in any given campaign.
Conditional Jet Lag (4/20/16) – Fast global travel is a blessing and a curse. That curse has a name – Jet Lag – and it's as close as I've come to physically experiencing what a failed HT roll or CON saving throw feels like.
—
No School Grognard (Mark Langsdorf)

—
The Lands of Nandeme (Charles Saeger)

—
Southern Style GURPS (Chris Bower)

—
Let's GURPS (Pseudonym)

—
Ravens N' Pennies (Christopher R. Rice)

—
Northport (Denis McCarthy)

—
Don't Forget Your Boots (Mitch French)

—
Further Up the Spire (Archon Shiva)

—
Just Roll 3d6 (Colin)

Simplify the Game with GM Style, Not Rules (4/19/16) – Just because there are rules doesn't mean you have to use them. This post shows how your GM style can simplify the game, instead of relying on rules to create simplicity.