I am not surprised by this, but the PubGraphics proof arrived today (a day before the DriveThru one) and they look great. I have to ask them if there's any way I could order 125 of these things and get them by Dec 19, though – otherwise they'll likely arrive after I'm away for a Christmas excursion.
Still: looking good. Some pictures below the break.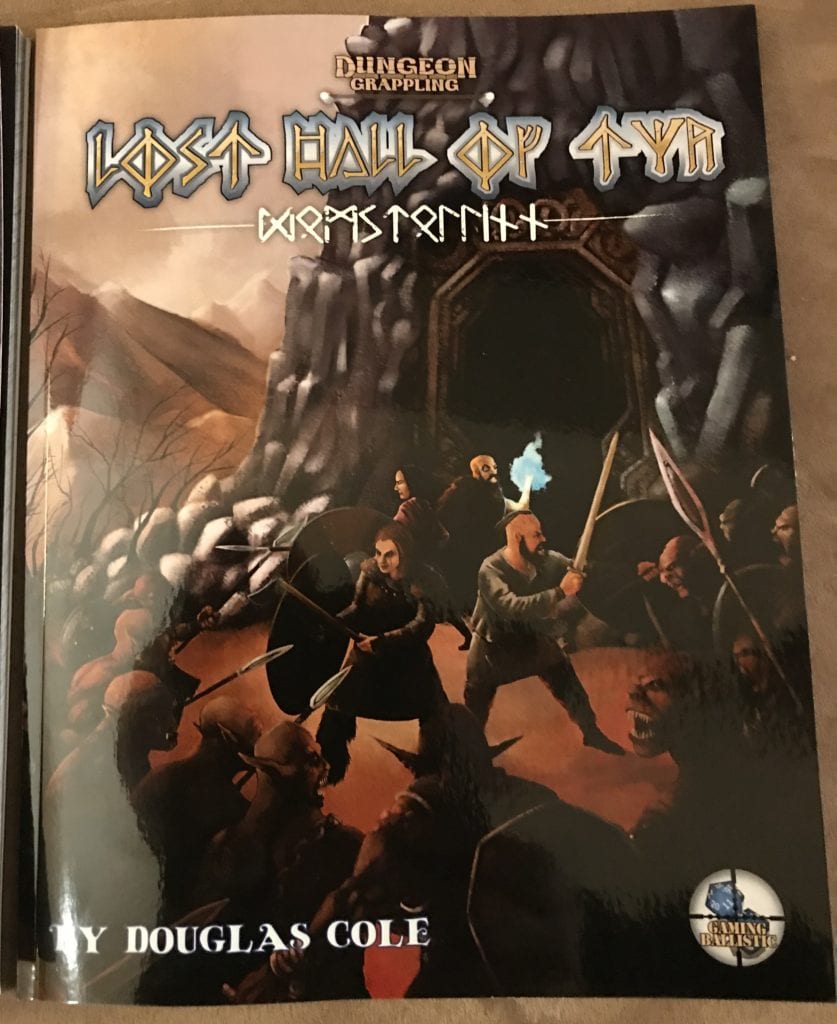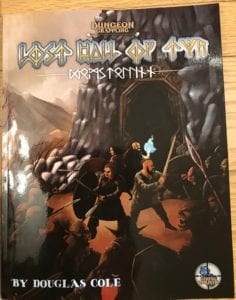 These are two images of the front cover; the one on the left is a better pic, but they're the same book. You can see the color is nicely vivid. I had to re-do the cover completely in order to get a PDF that was it's own thing rather than the DriveThru template, but it worked well.
Here are three images of the DriveThru proof (left) and the PubGraphics one (right):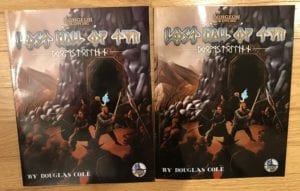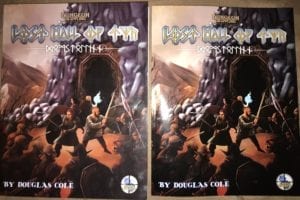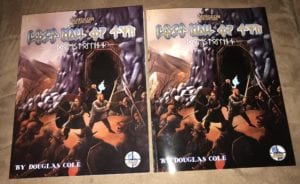 There are differences between the books – the PubGraphics one is a bit more vivid, the colors have a very slightly darker hue. This works well in the images, but it also means the background image is distinctly more grey in the text. More on that later – though both are fine.
Now, the back covers for the books, compared.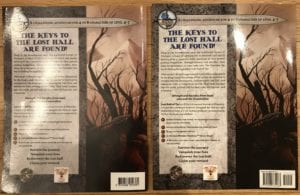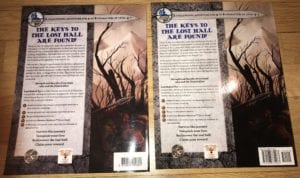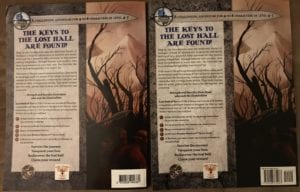 The pictures aren't as crisp as I'd like; the middle one is the best, maybe. But the PubGraphics image pas a bit higher contrast. The granite pattern is more distinct; the mountains look a bit better in the DriveThru cover, at least on the back. In any case, the cover is fine for both. The new DriveThru proof uses the exact same cover file as the old one (shown here), so the comparison is fair.
One curious thing about the two books. The DriveThru book calipers at exactly 5.00mm thick; the PubGraphics book is 3.85mm. Check out the binding and the spine for both: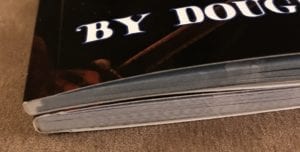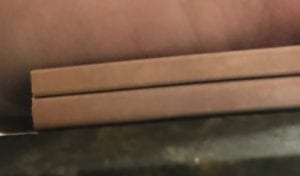 In both cases the PubGraphics book is on top. Not sure entirely what's up with the stair-stepped binding, but you can see the tight folds and pressed binding of the PubGraphics book. They're supposed to both use the same paper weight – 70# white – but the PubGraphics are notably thinner, and notably shiny.
The text is very high contrast and sharp. Very easy to read. The edites I made (right-most image) came out very well.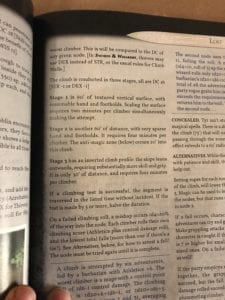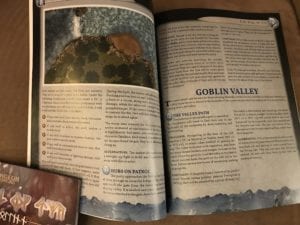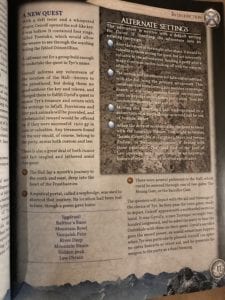 So, all in all . . . we're good to go.