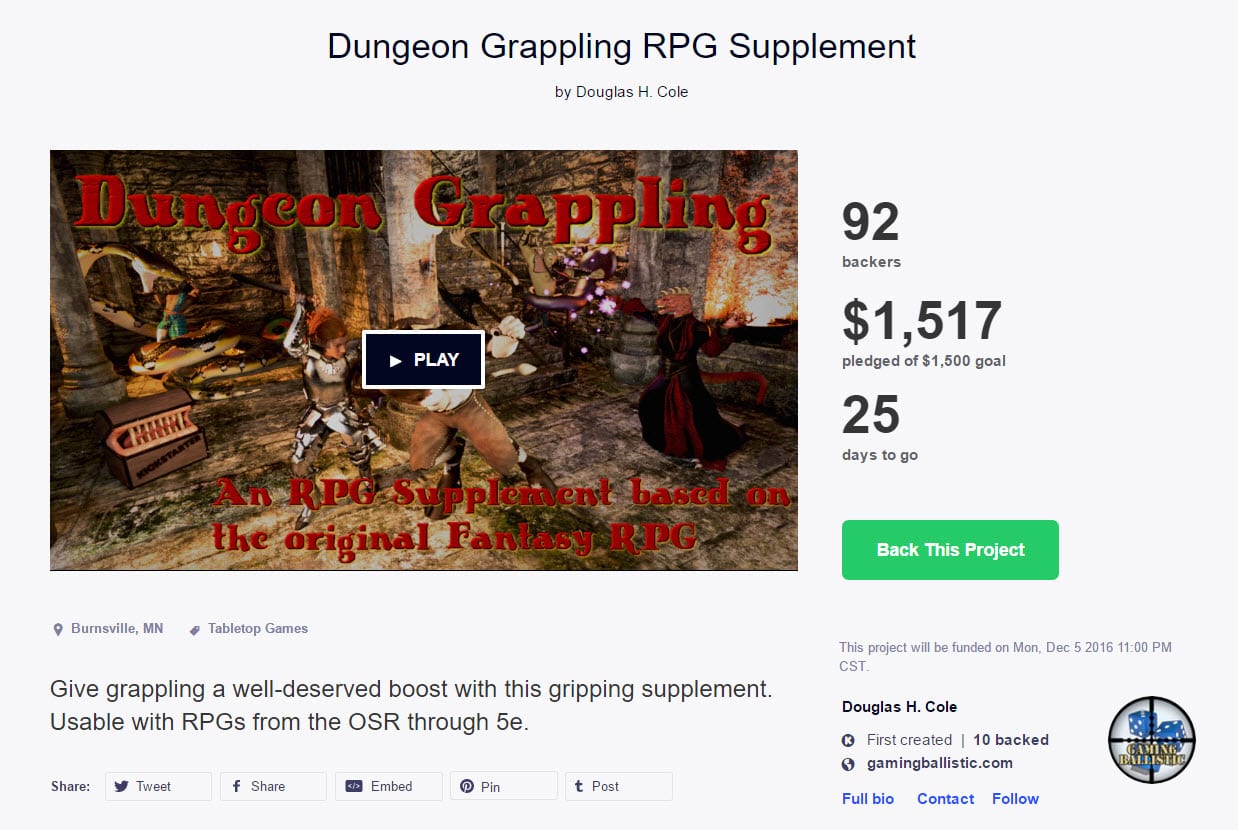 Thanks to the generous contributions of both existing and new backers, boosted in no small part by the print offering, the Dungeon Grappling Kickstarter has funded at the basic level.
I am pleased and incredibly grateful that you have chosen to put your faith in me. That the project has funded means that I can now begin art direction – and will do so immediately. Thank you for your support!
At this level, I will be asking for 16 black-and-white pieces of art that will sit within a full-color laid-out manuscript.
The next goal is to create an eBook layout, in single column, to allow easy reading on tablets, phones, and small screens. After that, as we get more and more funding, more and more of that art will be converted to full color. Once the existing art is colorized, I will start adding a few more pieces, and finally at the last goal, I will commission a full-color, fully spectacular cover art for the book.
Once again – thank you for your patronage, your faith, and your trust.
Live to Grapple. Grapple to Live.