I'm not big on the April Fools Day thing, so just take it as a coincidence that the GB update falls today.
Things have been more active on the blog this last week or so, something I hope to continue. I've re-established a posting schedule, and am sticking to it. Tomorrow, for example, is GunDay Sunday, and while I'm not entirely sure what I'll be doing, I have a lot of options, including a Reloading Press, which I've not done for a while.
Schedule
The short version: everything's late or delayed, and that's just how things go.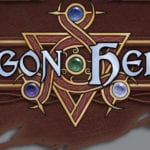 I've got some Dragon Heresy artwork still pending, I've got editing hopefully being done on that same manuscript, which is about a month behind schedule. Venture Beyond is probably two weeks behind, which was somewhat expected, though there are some issues that if they're not worked out will pose an issue for me. I was hoping to have VB ready to rock by summer, and Dragon Heresy by late fall . . . but some of that's up in the air.
Still, it's not like I'm holding other people's money on this one. So those delays are irksome, but don't represent a break with customers. And it's not too late to yank things back on track, so we'll see.
Pyramid
The Pyramid Wish List has been updated, and it's fairly inspiring to me for the first time in a while. I can think of a few article I'd like to write, plus one that I made a major breakthrough on yesterday that will be fun to finally put to bed. I think there's at least two issues it could fit into. Maybe three.
Sales
As noted in the March update, sales for Dungeon Grappling were very strong in March, thanks to the DriveThru's GM's Day Sale. 39 orders through them, and 3 more through my own web store. Not bad.
Week in Review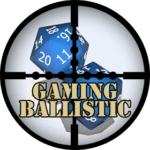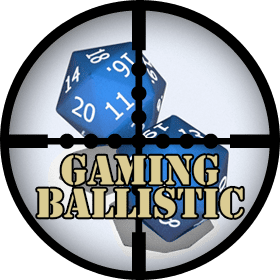 Some disappointing speed bumps, but still, more progress can be made. I can start work on the background for the Dragon Heresy Kickstarter, which can wrestle in priority with Venture Beyond in terms of which Kickstarter happens first.
It's not like good things haven't been happening, but they're "below the waterline" stuff. I had a great discussion on cover concepts with Michael, and I think the final product is going to blow folks away. I've been learning some more InDesign, and I think I have made some progress into being a bit more self-sufficient. The graphics work that's been done sets me up well to make slow but steady progress on getting the Kickstarter ready to launch, and I think that I'm probably a short stretch away from having all of my pre-launch art done that should set up previews of the layout, the races, the maps. Even the cover templates are view-worthy, and that's even before the final illustrations are done.
So this is the sort of week that the business owner takes a deep breath, and decides that next week is a fresh start.