Daniel over at Mailanka's Musings has a nice post on Map-Making in Theory and Practice. In short: a million times yes. I have to echo his throughts on Maps and Inspiration: a good map is really, really inspiring.
Started with a Map
It works both ways, too. In my Torengar/Nordlond setting for Dragon Heresy and Hall of Judgment and Lost Hall of Tyr, the map came first. I set up a history using Microscope and another "game to play a game" kit that I can't remember anymore that helped set up the long prelude to the current state of the main realm. I drew up some key terrain features that appeared to be important, and then commissioned Cornelia Yoder to make me some maps.
I have since been leveraging those maps heavily in making the details of my setting sing. This is particularly true of the mini-setting I'm working on for what will hopefully be my first-quarter Kickstarter: The Citadel at Nordvorn.
Featuring the titular town of Nordvorn with its adjoining citadel, there are also three other important towns and villages of note, one of them destroyed.
The town of Ainferill (Riverbend) sits about 40 miles south of Nordvorn on the Jotunnain (a river; áin means river; I think properly conjugated it should be Jotunná, but I have it as "fun" that the northern areas use áin and the southern areas use á, as sort of a regional accent thing). It's a town of about 1,000 souls, or about 200 families, give or take. It's the seat of a Jarl, the second tier of noble, but they still have to get the king something like $10M per year in GURPS moneys, or about 200,000 gp in D&D moneys, as a Duty to keep the title.
Just north of Ainferill is the slightly smaller (750 people) town of Vegghofn (Sallyport), which marks the last easily-accessible break in Audreyn's Wall (think in between Hadrian's wall and the Great Wall of China) until the other side of a mountain range that the wall jogs around for Reasons.
Anyway, point is: I am detailing these three settlements. What are the important guilds? Why have guilds at all? What industries or products make each town unique? Why should there be a town here at all?
Greater Torengar/Nordlond
This is my realm map. What can I say about it? Well, it's got heavy forest, plains, and lightly wooded or intermediate areas. These divide out nicely into "logging and forestry," "grazing lands," and "farming" when it comes to surplus products for more than just surviving. It's a high-level thing, but it's informative.
The cities cluster densely in the farming area (blue). More food, better climate, more trade, higher population density. The capital is also there.
A Slice of Nordlond
Hey, what do we have here? A slice of Nordlond/Torengar, with Isfjall from Hall of Judgment in the west, and stretching to Midgard in the East.

Northwatch is Nordvorn – one means the other. But it's maybe 250 miles east of Isfjall, so it's a hike if you walk it. But why would you? Take a boat and sail down the Wodenain to Nethanfoss, then it's maybe 50 miles along the "Palisade Road," which isn't shown on the map. That should be an exciting trip, since the area to the Northwest of the Palisade is called The Hunted Lands, home to marauding faerie and more than its fair share of monstrosities, undead, constructs, and other things that wish to eat you.
But the map informs this. How long will it take to get there? Well, big rivers tend to move at a few miles per hour, 1-5 mph not being unusual. So the 200 mile trip on the river could be as fast as 40 hours, or two days, or as long as a week. Plenty of time in either case for a few encounters with river raiders or river-dwelling monsters, but not so long that the game will drag.
That last 50 miles to Northwatch from Nethanfoss is probably a few days hike as well, and while the path/road is guarded, it's still dangerous lands.
That makes Nethanfoss a very interesting market. It has access to both grazing lands, water, and abuts the Einmanna forest. And it's a crossroads, being the natural departure point for goods to come east from the settlements along the Wodenain.
All this from the map.
Ainferill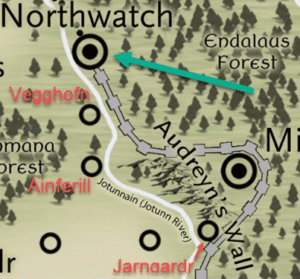 Now we venture south from Nordvorn, because there's been a rumor that the Jarl is hiring adventurers. Or maybe killing them. It's Nordlond: perhaps it's both.
In any event, what's going on at the Riverbend? Well, it's got woods. It's adjacent to a metal-rich mountain/range. It's got grazing land. And it's at a convenient stopping place for ships coming upriver to rest and get ready for a hard pull into the faster-flowing stretch of the river from Ainferill to Nordvorn.
If you do a bit of line work, you can see that the Jarl probably controls about 265 square miles of land, and about half of that is grazing land – ideal for sheep – that is mostly plains. The other half, to the north and west, is lightly wooded, leading to thicker woods in the Einmanna Forest.
OK. So we have wood, metal, wool, and cattle and goats. This is a shipbuilding town. It's also one of the towns (the two south of Ainferill and west of Jarngardr are two more) from which a whole lot of sheep are raised and turned into wool, cloth, clothing, and other products.
This is a jarl whose income depends on wool, cattle, ships, and trade. That's what he's going to care about, and that's where threats to his power – or extensions of it – will come from. Does he mine in the hills just across the river? Does the hajarl of Midgard resent this? Ainferill could sit in the demesne of either Northwatch or Midgard – are the jarl's loyalties solid, or being tested?
What about bandits? Or monsters? If you do the work, something that between some expert help and the Adventurer Conqueror King books domain rules make easy, you can see that monsters or monstrous people killing or taking livestock will really honk off our jarl, as as much as 25% of his Duty – maybe more – can come out of the income stream from wool and cloth.
But . . . karls (freeholders) own their own lands. How does that work? Well, that's where the guilds come in. That worked out nicely too.
Parting Shot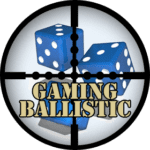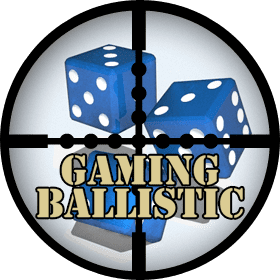 I spent a lot of time last night working with the map, agricultural data, and conversing with some experts to turn this slice of Nordlond into a living world. Not only is it living and hopefully provides some immersive detail, but it becomes something from which you can really see how folks might wish to bring an adventuring party on board to deal with problems.
Suffice to say that the tie of personality, economics and trade are all made more obvious with a good map. A map, a knowledge of what can be grown and made with certain natural resources, a feel for the personalities of the leaders and citizens and what they care about . . . and the adventures flow easily. Especially when the area in question has recently undergone some . . . rather dramatic calamities.
Stay tuned. Hopefully you'll see this one pop up in the first quarter of this year!